Explore these ways to tour the nation's capital that are sure to make your kid smile.
One of the great reasons to visit DC with children is the number of activities that are either affordable or completely free. Most are easily accessible, especially if you plan ahead. Here are some edutainment activities guaranteed to leave an indelible impression on both you and your child. And if you're looking for even more fun things to do, you can save big on popular paid attractions with Washington, DC's best city and attraction passes.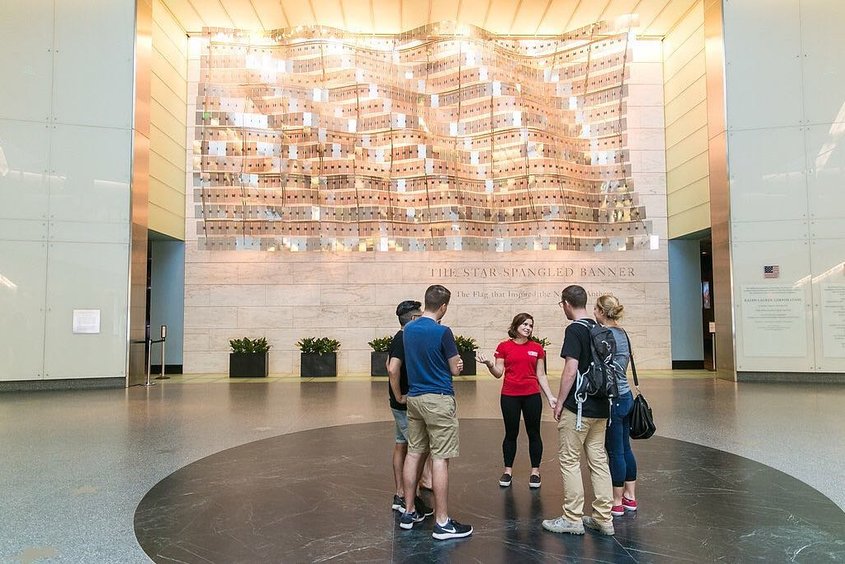 @washingtondcua
Tours on foot
As you explore the National Mall, know that the National Park Service (NPS) has Park Rangers on duty that offer free, interpretive tours, ready to impress your kids with the impressive American history depicted on the Mall. NPS keeps a schedule of tours that you should be sure to check before you embark.
Nearly every Smithsonian Museum offers docent-led interactive tours. The Smithsonian National Museum of Natural History guides offer daily tours and events, and you can even watch a tarantula feeding!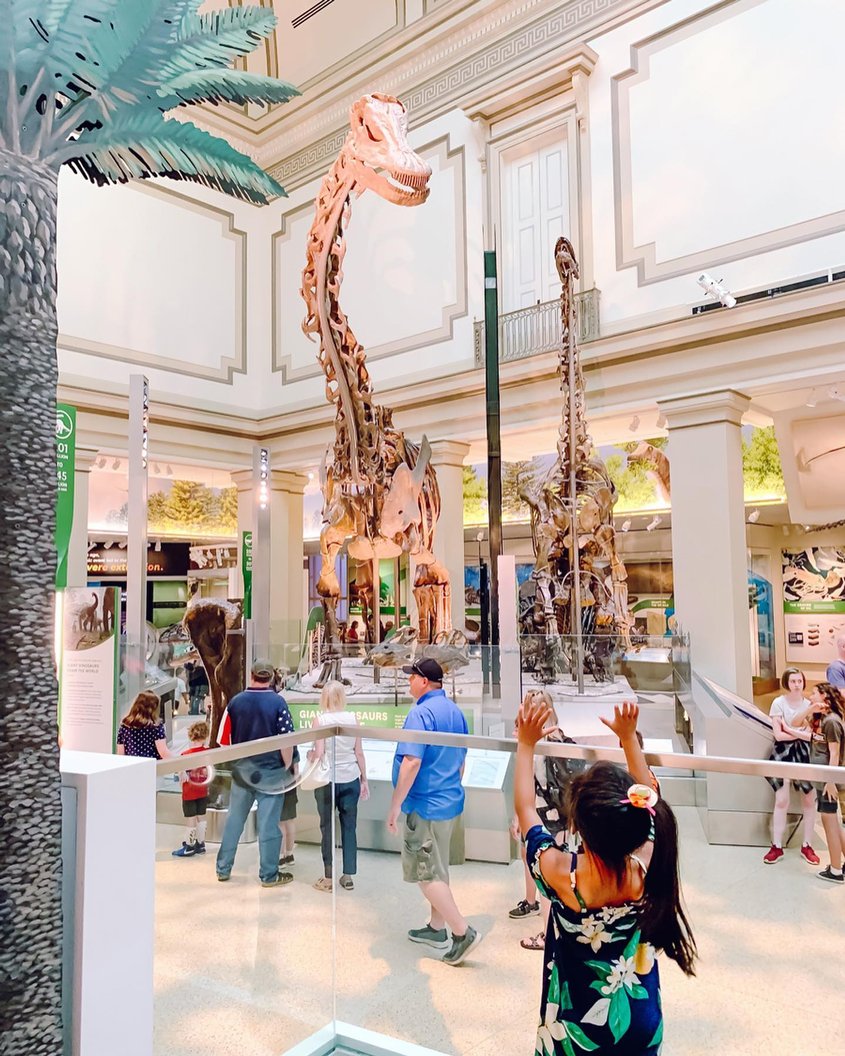 @skylar_arias_adventures
On weekend mornings at 9:45 am, take a "Highlights" tour at the National Zoo, where topics like animal care and the protection of wildlife habitats are discussed in detail. Plan a trip around a Smithsonian Sleepover, an unforgettable experience that includes tours, games and crafts. Offered at the National Portrait Gallery, the National Museum of American History and the Natural History Museum, the sleepovers are designed for kids between the ages of eight to twelve (must be accompanied by one parent). And if you're looking for a more personalized museum-going experience, the whole family will enjoy private, guided tours of a number of Smithsonian museums from Washington, DC WeVenture.
There are many tour guide services in DC, and each has its own area of expertise and price range. Many of these guides offer both private and group tours led by experts who have studied the city's history and enjoy storytelling.
DC Insider Tours offers themed and personalized museum tours. Fiat Luxe Tours offers private guides who speak multiple languages that will work with you to customize the route and sights. DC Design Tours offers historical walking tours of the nation's capital focusing on architecture, urban planning and design.

Tours with transportation
The District also features plenty of bus, trolley, segway and boat tours. Big Bus Tours' British-style double-decker open-air bus is popular with families and allows guests to pay one fee to hop on and off at various locations, then reboard later. Big Bus offers tours in multiple foreign languages and live commentary (book with coupon code VISITDC for the best available deal).
Other sightseeing options include City Sights DC and Gray Line DC. Both companies run buses or motorcoaches through continuous routes around DC, with regularly scheduled stops at each landmark.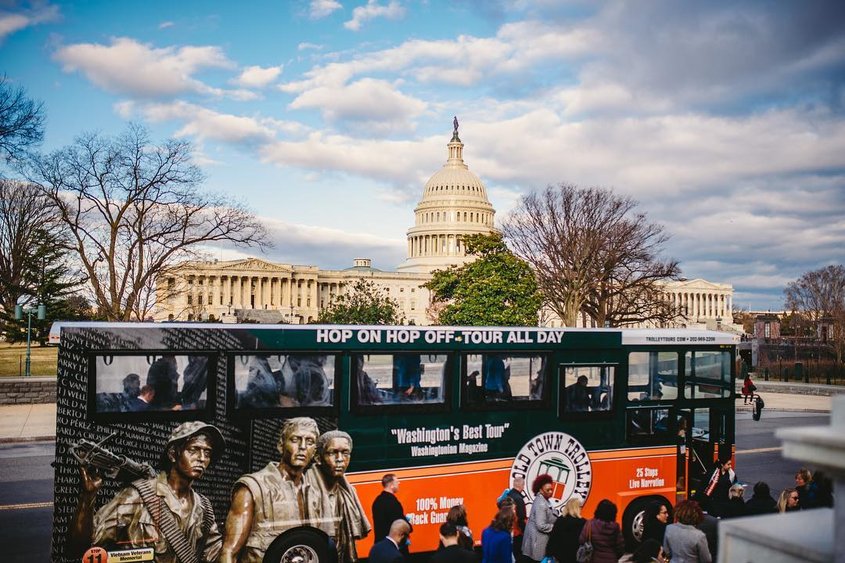 @stanleymurzynphotography
Old Town Trolley Tours has multiple vehicles and different routes from which to choose, including moonlight tours, when the monuments and memorials are at their most beautiful. 
Families who love the outdoors will love taking a pedicab tour with Adventure DC Tricycle Tours. Options include an excursion through the traditional landmarks and a Kid's Adventure Tour. The pedicabs are also pet-friendly – your guide will even watch your dog as you check out DC's incredible memorials.
Marveling at city sights on a Segway is also an option. Capital Segway Tours leads tours via individual motorized scooters. After an orientation and lessons in the art of riding a Segway, a guide-led tour will travel around the National Mall with stops for photo taking and history lessons via headset. Limited to ages 16 and over, this is a memorable way for your older teens to experience the nation's capital. ASL and German, French or Spanish tours are available by request.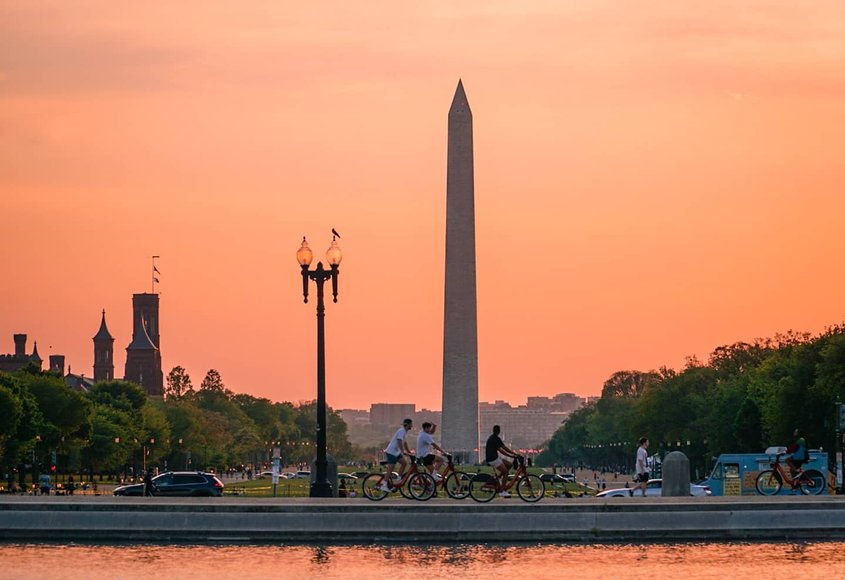 @raulrodriguez_2020
If your family loves to bike, Unlimited Biking offers abbreviated, manageable tours via bicycle. Ask about their tandem bikes, trailers, baby seats and child-sized bikes. The best days to ride are in the summer and on the weekends when the route is less crowded; both allow time for stopping at historic sites. Make sure to check out DC Cycling Concierge for a completely customized bike experience in the District, where their motto is "your ride, your pace."
Families will love taking a pedicab tour with Adventure DC Tricycle Tours. Adventure DC Tricycle Tours offers private customized tours for families and pets to the traditional landmarks (as well as the secret fun stuff kids love when requested). Private tours can be conducted via pedicab (for all ages), golf cart (for all ages), or electric scooter (for ages five and up). Saturday public tours are conducted on scooters with promo codes available.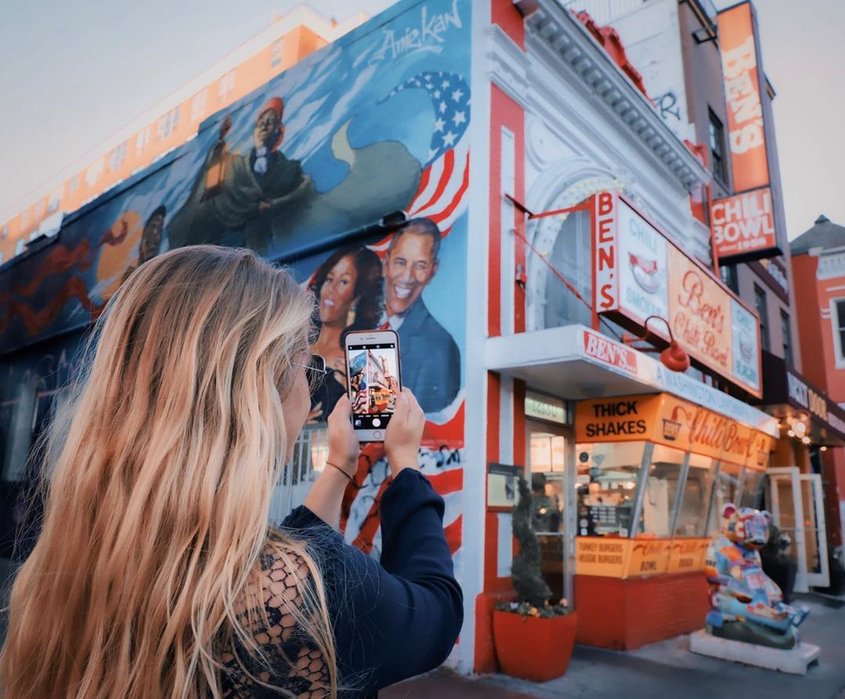 @happilyeveraleah
Food tours
Families who love to eat will enjoy one of the delicious food tours operating in the DC area. DC Metro Food Tours explores several neighborhoods known for their parade of noteworthy restaurants, including Capitol Hill, Georgetown, U Street, Dupont Circle and Adams Morgan. If your family loves Italian food, then try Mangia Food Tours, which focuses on Italian cuisine at four stops in the Dupont Circle neighborhood. Or try a curated food tour with Blue Fern Travel and try local dishes in iconic DC eateries. Historic Tours of America hosts a Soul Food Saturdays tour in Old Town Alexandria, where attendees can first learn about the African culinary influence on American cuisine before savoring it all with a meal. 
Tours by boat
Stretched along the Potomac River, DC is a fun place to go for a boat ride, especially when you catch a view of a monument from the water. While onboard you may pass a few paddle boarders or college crew teams. Many companies offer waterfront tours and activities in the District, including family-friendly boat tours from City Cruises.