Indie-rock band The Aces at the 9:30 Club
Now - Oct 07, 2023. Starting: 06:00 PM
In the years since The Aces released their acclaimed sophomore album, 'Under My Influence' in 2020, the band has been on a journey of self-discovery. The result of this growth period is 'I've Loved You For So Long,' the band's third LP. Written and executive-produced by the group, the album is a sparkling indie-rock record that's by far their most personal and self-assured work to date. From tracks that ruminate on mental health and self-sabotage to searing anthems about love, longing, and heartbreak, 'I've Love You For So Long' is a record that'll work its way into your head and heart- and will have you singing along all the way through. 'I've Loved You For So Long' is also an opportunity for The Aces to reach new heights and build on their many previous successes. To date, the group has earned over 205 million career streams; 'Under My Influence' alone garnered more than 75 million. The album also appeared on numerous charts, including #53 on Billboard's Top Albums list. Further, The Aces have toured with the likes of 5 Seconds of Summer, X Ambassadors, The Vamps, and COIN, and have played at festivals all over the world, including NY Pride, Lollapalooza, Firefly, Bonnaroo, OUTFEST, and more. 
Nearby Favorites
---
National Postal Museum
The Smithsonian National Postal Museum is devoted to the colorful and ...
SPONSORED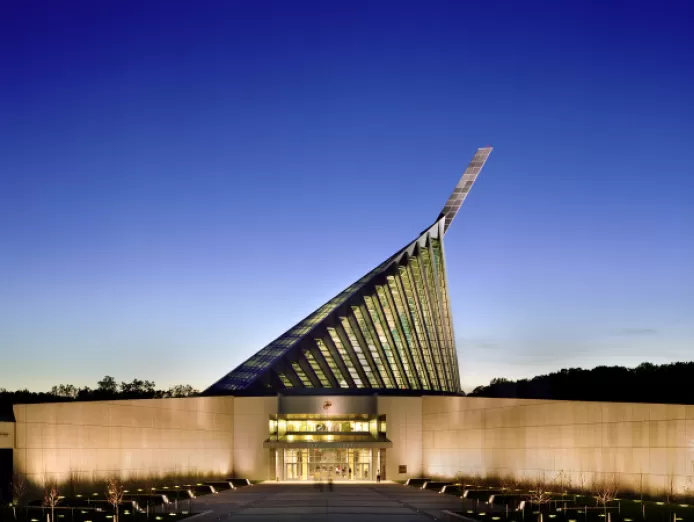 ---
National Museum of the Marine Corps
Visit the National Museum of the Marine Corps: Enter and experience wh...
SPONSORED