Enjoy breakfast and a tour!
Daily, Now - Apr 07, 2024.
Groups of 10 or more will enjoy our delicious continental breakfast and engage in a short discussion to learn the history and philosophy of The Mansion. Afterwards, tour through our themed rooms and behind secret doors to experience the creative process.
We have over 100 rooms and 70 secret doors (yes 70!) to explore. We guarantee you can see at least 60 of our legendary rooms -- but be warned secret doors are tricky to find -- if you find 2 or 3 you are an above average sleuth.

INCLUDES:


Private room (one hour)


Continental breakfast (sweet breads, yogurt, granola, fresh fruit hot coffee, hot tea, hot chocolate)


Short discussion (on our history amp; philosophy)


Explore our themed rooms - Search for secret doors


Bring your own shopping bags. Everything is for sale! 

Entire balance is paid in full when you place your reservation. Proceeds from tours go to support the artist-in-residence, heroes and other programs at O Street Museum.
This item has a 20% service charge for 1 or more guests. It includes labor, set-up and preparation services. Service charge is not a gratuity.
Nearby Favorites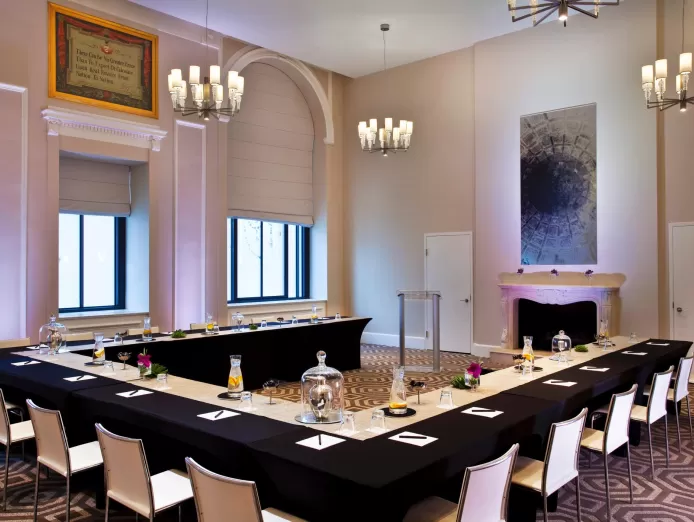 ---
Hotel Washington
Cross the party line as you step into the Beaux-Arts grandeur and cutt...
SPONSORED