Free macarons for the first 500 visitors!
Mar 25, 2023. 11 - 4
Join Olivia Macaron on March 25 for free cherry blossom-themed macarons for the first 500 visitors.
Olivia Macaron, the popular destination for French macaron, craft coffee, and European hot chocolate in DC and Tysons, announced its 2023 cherry blossom macaron flavors and designs. The bakery's owner, Ana Claudia Lopez, and Executive Chef Mark Courseille collaborated to create new Cherry Blossom-themed designs and flavors for the upcoming season of the DC area's favorite flowering tree.
Olivia Macaron's 2023 Cherry Blossom gift box flavors include Cherry Blossom, Vanilla etched with a Cherry Blossom design, Rose, Raspberry and Yuzu Raspberry.
This giveaway will take place at its Georgetown Park location at 3270 M Street, in conjunction with Jamestown's Georgetown Park cherry blossom street art display by DC muralist Chris Pyrate. 
Olivia Macaron will distribute the macarons from a spectacular cherry blossom floral display crafted by Brightly Ever After.  Olivia Macaron's festive cherry blossom-themed window display will also feature hundreds of origami swans handmade by its bakery team. The display and giveaway will take place directly in front of Georgetown Park's West Plaza, where visitors can enjoy the public art installation through May.
Olivia Macaron also introduced the Cherry Blossom Hot Chocolate: European Hot (or Cold) Chocolate topped with white chocolate and rose whipped cream, crushed raspberries and a cherry blossom macaron.

"We are thrilled to introduce our 2023 Cherry Blossom gift box flavors and to give out free cherry blossom-themed macarons to our customers to help them celebrate spring," said Ana Claudia Lopez, owner of Olivia Macaron. "Our team has worked hard to create unique flavors and designs that celebrate the cherry blossom season in Washington D.C. We hope our customers will love them as much as we do."
CONTACT
3270 M Street, NW
Washington, DC 20007
United States
(202) 744-2388
Free
Nearby Favorites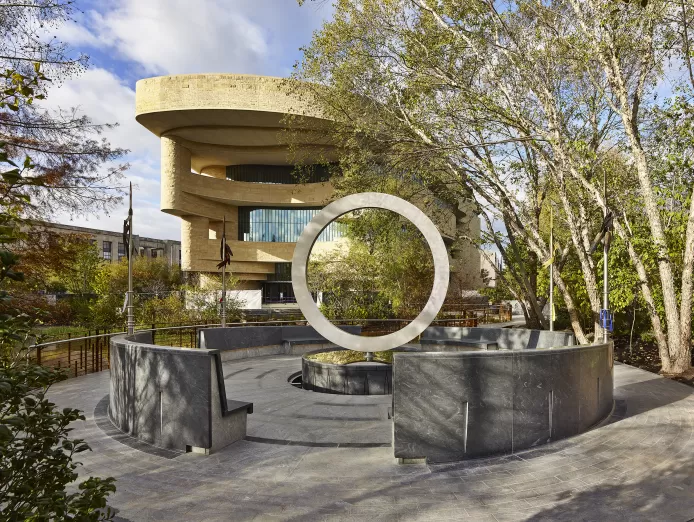 ---
National Museum of the American Indian
Visit the Smithsonian National Museum of the American Indian
SPONSORED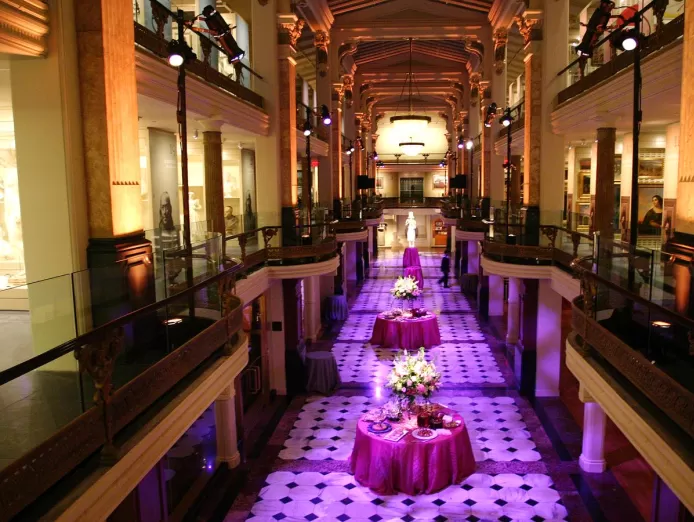 ---
Smithsonian American Art Museum
The Smithsonian American Art Museum is the home to one of the most sig...
SPONSORED