Shopping & Cocktail Crawl
Now - Dec 06, 2023. 5pm-10pm
More than 40 of Georgetown's restaurants and retail shops are offering promotions, events, a holiday night market, and/or extended hours from 5 pm - 8:30 pm on Wednesday, December 6 as part of a special GLOW Shopping Night. From 20% off, to buy-one-get-one deals, gifts with purchase, pop-ups, gift card bonuses, and free sips while you shop, you better get GLOW'ing.
In between your shopping, get to sipping. From 6 pm – 10 pm that evening, more than a dozen Georgetown restaurants and shops are participating in a self-guided holiday cocktail crawl. Featured drinks include a Naughty and Nice with Irish whiskey, Apple Pie Martini, Hot Buttered Rum, and an Italian Poinsettia - plus non-alcoholic hot mulled wine.
GLOW, the region's only free exhibition of outdoor public light art, is on view Dec. 1 - Jan. 7.
Nearby Favorites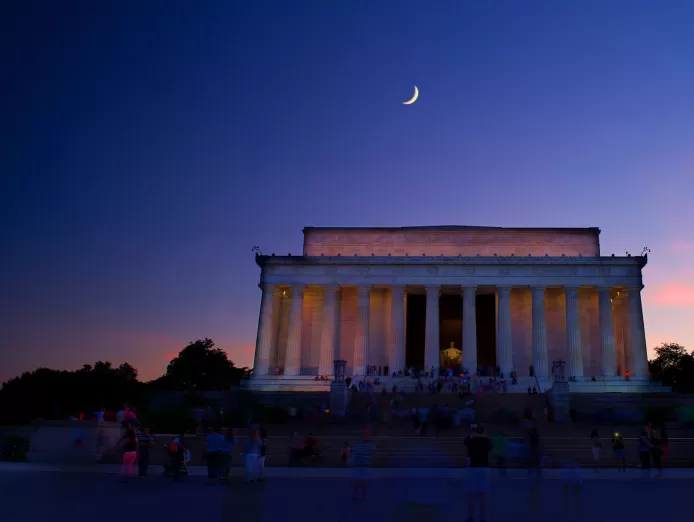 ---
Monuments by Moonlight Night Tour
See DC In A Different Light! The Monuments by Moonlight Tour knows jus...
SPONSORED