Hybrid Lecture with the DAR Museum!
Now - Nov 14, 2023. From: 12:00 PM to 01:00 PM
Every community cookbook is a document of recipes – and the life stories behind them. Maryland cookbooks tell the story of a time when Maryland food was world-famous. Many Marylanders carry on the traditions that won the food such renown. They also start new traditions, creating dishes and memories along the way.
The event is free, but pre-registration is requested. This event is taking place in-person but will be streaming online.
Speaker: Kara Mae Harris, author of Old Line Plate – Stories and Recipes from Maryland
Register for the virtual event here: https://us06web.zoom.us/webinar/register/2016657585959/WN_020Gfo77Qjyzhj3FQjGlhQ
Register for the in-person event here: https://TuesdayTalkNov2023.eventbrite.com
CONTACT
1776 D St. NW
Washington, DC 20006
United States
(202) 879-3241
Free
Nearby Favorites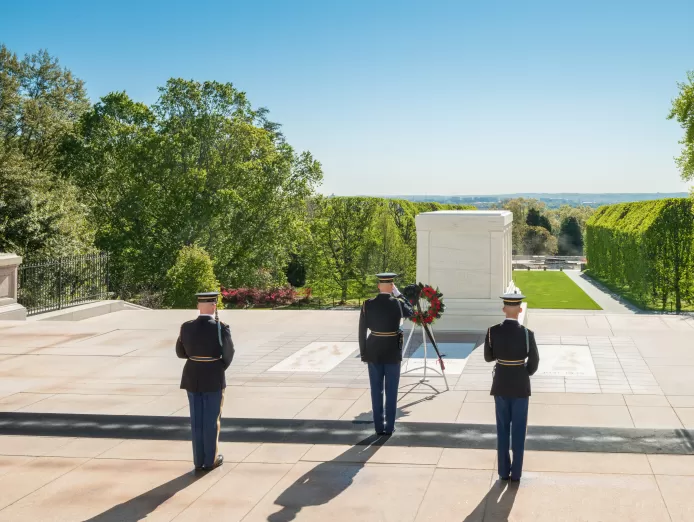 ---
Arlington National Cemetery Tours
Arlington National Cemetery is an enduring tribute to those who have d...
SPONSORED
---
TripZero: Housing for Sustainable Events
Run a delightfully sustainable event. Allow TripZero to source your ev...
SPONSORED