Colorful fiber and lighting installation
Daily, Now - Jan 02, 2025. Hours: 10 a.m.–5:30 p.m.
Janet Echelman's colorful fiber and lighting installation, suspended from the ceiling of the Renwick Gallery's Grand Salon, examines the complex interconnections between human beings and our physical world, and reveals the artist's fascination with the measurement of time. Echelman's knotted meditation contrasts the forces we can understand and control with those we cannot, and the concerns of our daily existence with larger cycles of time. Dynamically-changing lighting casts projected shadow drawings in vivid colors that move from wall to wall, enticing viewers to lie down on the carpet and contemplate the work.
CONTACT
1700 Pennsylvania Ave. NW
Washington, DC 20006
United States
FREE
Nearby Favorites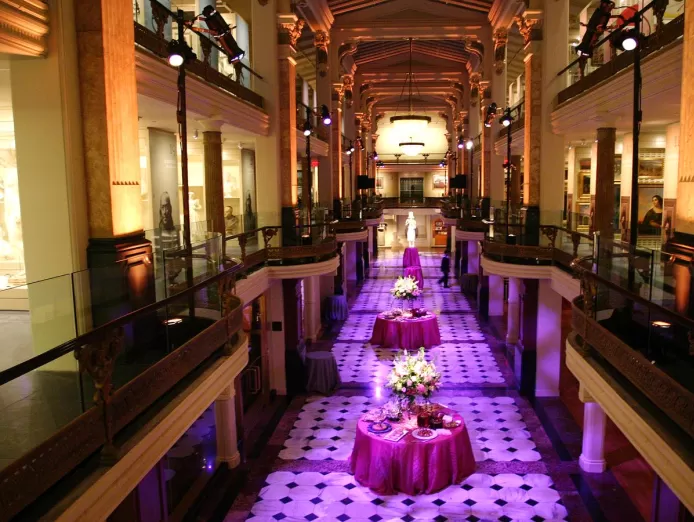 ---
Smithsonian American Art Museum
Host your corporate special event at one of Washington's most ele...
SPONSORED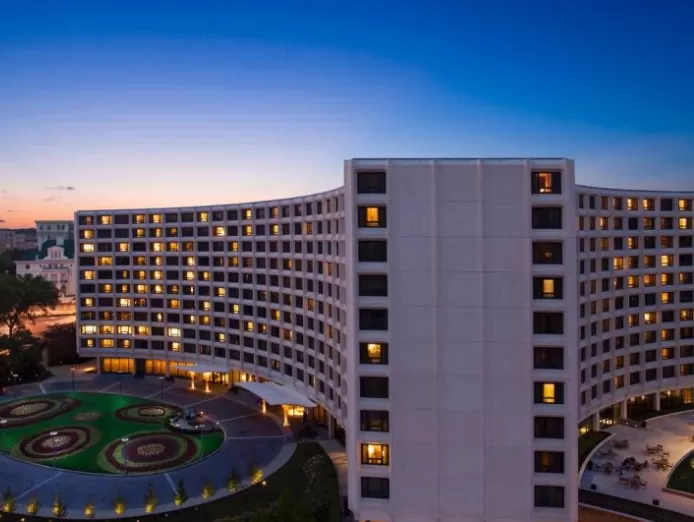 ---
Washington Hilton
Offers a contemporary urban retreat near Washington, DC's most so...
SPONSORED