Magnificent organ music every Sunday this summer
Jul 02, 2023 - Aug 27, 2023. From: 06:00 PM to 07:00 PM
For almost a century, the magnificent sound of the pipe organ has filled the sanctuaries of the Basilica. From the first instrument played in the Crypt Church in 1927, to the dedication of the monumental instruments in the galleries of the Great Upper Church in 1965, pilgrims continue to experience the organ's unparalleled sonic expressiveness and power. It is the primary accompaniment of the hymns, psalms, and acclamations sung during liturgies at the Basilica. Concerts and recitals provide a special opportunity to hear even more of the vast capabilities and repertoire of the pipe organ.
The immense marble and stone-clad interior of the Basilica works in unique harmony with its pipe organs, producing marvelous effects most fully appreciated in person. Comprised of 9,393 pipes, the Great Upper Church organs are the second largest in Washington, D.C. The tallest pipe stands over 38 feet high and weighs close to 900 pounds, and the heraldic Pontifical Trumpet remains one of the few all-bronze ranks in the world.
In the late 1970s, the Basilica created an annual summer organ recital series to showcase its acclaimed pipe organs. Since then, distinguished organists from around the world have performed on Sunday evenings in the months of July and August. This season we welcome programs by performers hailing from around the world including: Stefan Donner (July 9), Alexander Straus-Fausto (July 23), Todd Fickley (July 30), Nathan Ringkamp (August 6), Adam Chlebek (August 20), and Randall Sheets (August 27). The Basilica's own organists - Peter Latona, Benjamin LaPrairie, and Andrew Vu - will also be performing (July 16, August 13, July 2, respectively). All recitals start at 6:00 PM in the Great Upper Church and admission is free. Prior to each recital, Robert Grogan, Basilica Carillonneur and Organist Emeritus, will perform on the Knights' Tower Carillon at 5:30 PM. We hope that you will join us for a respite from the summer heat and an opportunity to hear glorious music in an extraordinary sacred space.
CONTACT
400 Michigan Ave. NE
Washington, DC 20017
United States
(202) 526-8300
Free
Nearby Favorites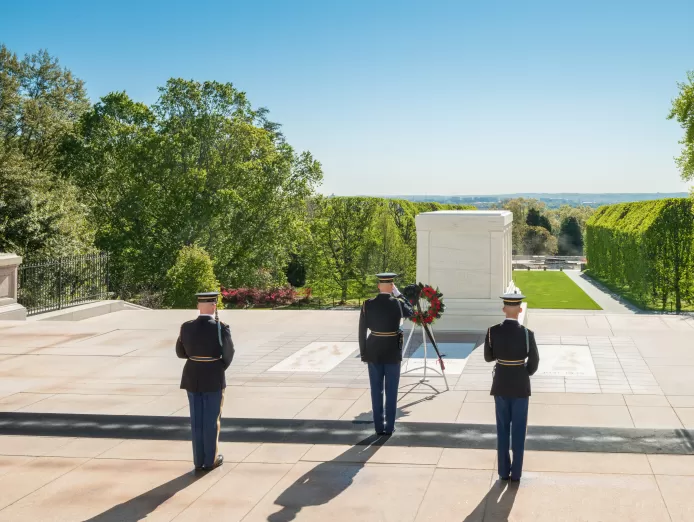 ---
Arlington National Cemetery Tours
Arlington National Cemetery is an enduring tribute to those who have d...
SPONSORED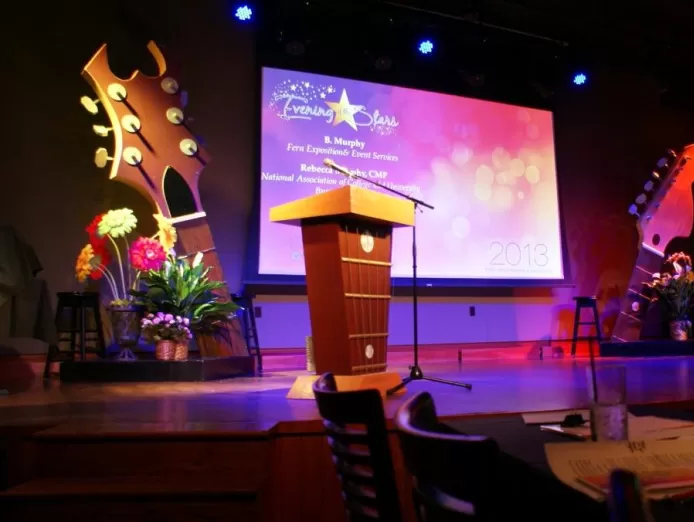 ---
Encore Décor
We are on a mission is to eliminate technical and strategic boundaries...
SPONSORED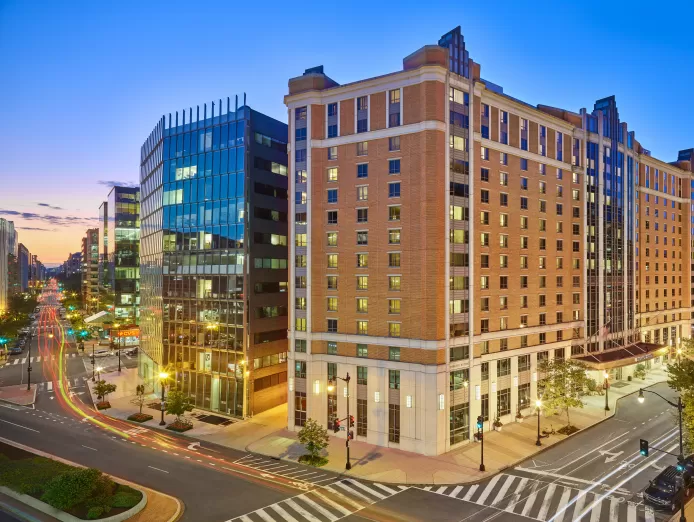 ---
Embassy Suites Washington, DC-Convention Center
Steps from Washington Convention Center and more!
SPONSORED