Yeah Yeah Yeahs
May 03, 2023. Starting: 06:30 PM
It could only be called alchemy, the transformative magic that happens during the Yeah Yeah Yeahs' most tuned-in moments in the studio, when their unique chemistry sparks open a portal, and out comes a song like "Maps" or "Zero" or the latest addition to their canon, "Spitting Off the Edge of the World" — an epic shot-to-the-heart of pure YYYs beauty and power. "It's really awe-inspiring to watch the process of Karen's melodies and lyrics just coming to her, right there," says guitarist Nick Zinner. "Like, 'what the fuck, where did that come from?' When it strikes her, it's the most incredible thing."
"The look on Nick's face when that happens," Karen O says, with a laugh, "it's primo, man. I know I'm onto something because I can tell it's hitting him somewhere in his soul. We've been doing this together so long, and there are moments when the song comes from God-knows-where, and it feels like there's a change in the air quality, in the atmosphere, like when it's about to thunderstorm."
A thunderstorm of a return is what the legendary trio has in store for us on Cool It Down, their fifth studio album and their first since 2013's Mosquito. The eight-track collection, bound to be a landmark in their catalog, is an expert distillation of their best gifts that impels you to move, and cry, and listen closely.
Nearby Favorites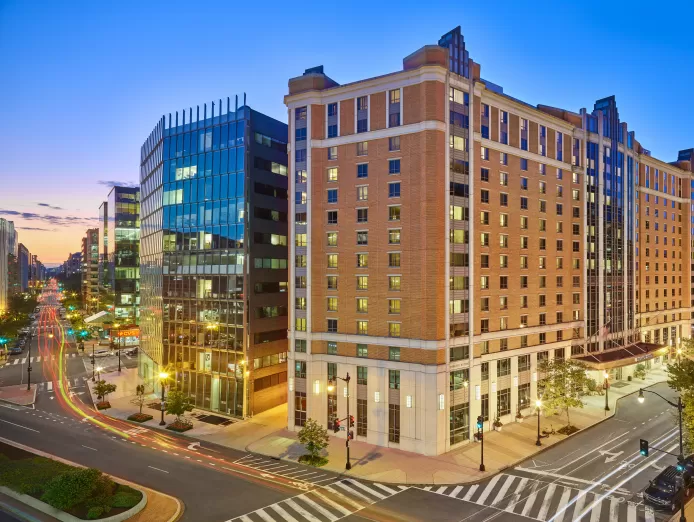 ---
Embassy Suites Washington, DC-Convention Center
Welcome to the Elevated Embassy Suites, a renovated all-suite hotel in...
SPONSORED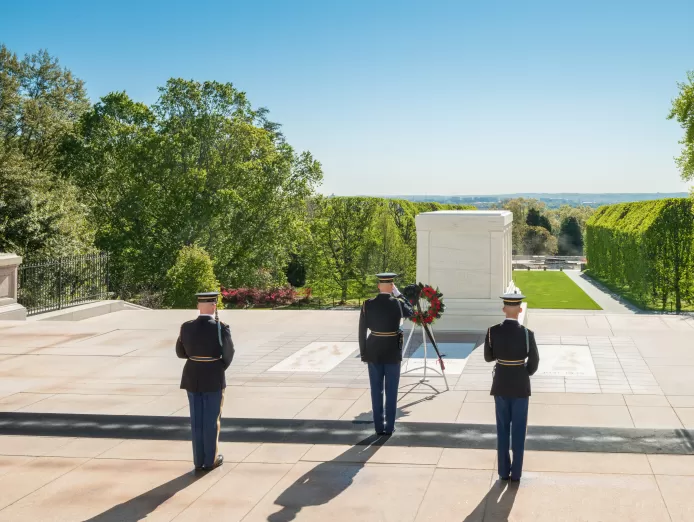 ---
Arlington National Cemetery Tours
Arlington National Cemetery is an enduring tribute to those who have d...
SPONSORED