11 Things to Do This Weekend in Washington, DC
Our end-of-the-week picks for March 29-31 include National Cherry Blossom Festival celebrations, March Madness NCAA basketball action and more.
Check out our end-of-the-week picks and discover all of the best events, festivals, museum exhibits, concerts and more happening in the nation's capital.
Friday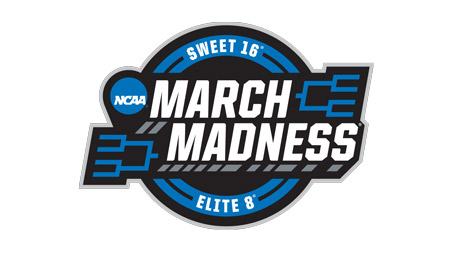 NCAA Men's Basketball Tournament East Regional
Capital One Arena hosts March Madness on two separate days this March. America's favorite postseason tournament annually features jaw-dropping upsets and breathtaking buzzer beaters. DC is fortunate to host the Sweet Sixteen (Friday) and Elite Eight (Sunday) this year, when the tournament's true juggernauts and Cinderellas begin to emerge. Expect plenty of spellbinding action during this set of games.
Tickets
Capital One Arena, 601 F Street NW, Washington, DC 20004
• • •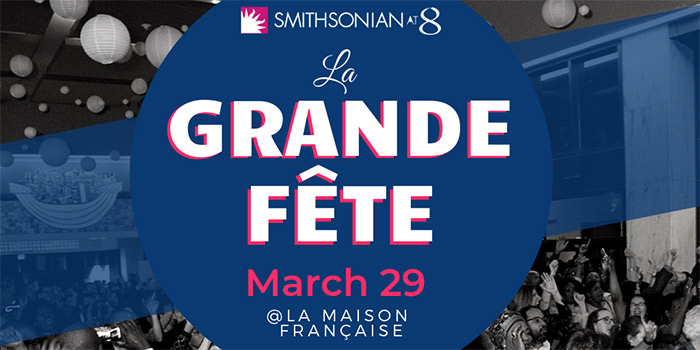 La Grande Fête
Smithsonian at 8 hosts this closing celebration of the 2019 DC Francophonie Cultural Festival at the La Mason Francaise at the French Embassy. You'll be able to sample food and drink from more than 30 embassies, hear Guinean singer/songwriter Natu Camara perform, dance to music spun by Les the DJ and bask in French culture throughout the evening.
7-11 p.m. | Tickets
La Maison Francaise at the Embassy of France, 4101 Reservoir Road, Washington, DC 20007
• • •
Washington National Opera: 'Eugene Onegin' – Final Weekend
Tchaikovsky's legendary opera, based on a famous novel by Alexander Pushkin, comes to vivid life at the Kennedy Center this March. A young Tatiana shares her love for Onegin, a traveler who subsequently rejects her. However, years later, Onegin begs for a matured Tatiana's love, leaving her with a monumental decision. Featuring period costumes, gorgeous ballroom scenes and an unforgettable duel, Eugene Onegin will leave you breathless. The final performance comes on Friday night.
7:30 p.m. | Tickets
The John F. Kennedy Center for the Performing Arts, 2700 F Street NW, Washington, DC 20566
• • •
J.B. Smoove
J.B. Smoove is everywhere. From television commercials to TV specials to major films to his role as Leon on Curb Your Enthusiasm, Smoove's blend of cool and comedy has made him a household name. However, the dynamic performer's roots are in stand-up, and you can see him in his ultimate element at Warner Theatre this Friday night.
8 p.m. | Tickets
Warner Theatre, 513 13th Street NW, Washington, DC 20004
• • •
'A Bronx Tale'
After a sensational run on Broadway, A Bronx Tale comes to DC's National Theatre from this Tuesday through Sunday. Directed by the legendary Robert De Niro (who also directed and starred in the film the play is based on) and Tony Award-winner Jerry Zaks, this story of gangster Sonny and his mentorship of young Calogero, which brings displeasure to the boy's father, Lorenzo, is a stirring rumination on family, loyalty and ultimately, love. Featuring moving musical numbers and 10 alumni from the Broadway production in its cast, A Bronx Tale is a must-see this spring.
8 p.m. | Tickets
The National Theatre, 1321 Pennsylvania Avenue NW, Washington, DC 20004
Saturday
Blossom Kite Festival
Head to the Washington Monument grounds for this free kite-flying extravaganza, one of the most highly anticipated events of the National Cherry Blossom Festival . The entire family can watch expert kite fliers from all over the world participate in the Hot Tricks Showdown, a stunt kite-flying event. Make sure you bring your camera and a kite of your own!
10 a.m. – 4:30 p.m. | Free admission
Washington Monument Grounds, 17th Street NW and Constitution Avenue NW
• • •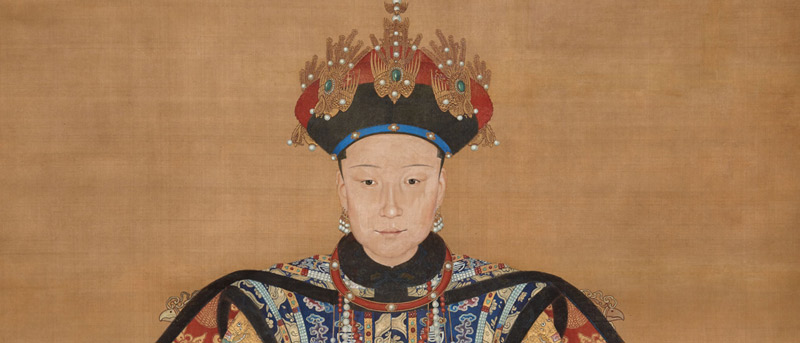 'Empresses of China's Forbidden City, 1644-1912'
The Freer|Sackler galleries present the first-ever, in-depth exhibition on the women of the Qing dynasty, which lasted roughly 260 years. Empresses will elaborate on how Qing women were vital to the success of the dynasty and were in no way passive – the empresses rode horses, performed royal duties, traveled and exerted influence in the arts, religion and politics. The exhibit, which opens Saturday and runs through June 23, will feature numerous relics, including paintings, royal portraits, Buddhist sutras, costumes, jewelry and furniture, many of which came from the imperial complex used by the empresses known as the Forbidden City.
10 a.m. – 5:30 p.m. | Free admission
Freer|Sackler Galleries, 1050 Independence Avenue SW, Washington, DC 20560
• • •
'The REDress Project' – Final Weekend
In honor of Women's History Month, the National Museum of the American Indian will host this outdoor art installation from Jaime Black. Empty red dresses situated outside on the north side of the building will symbolize missing or murdered Indigenous women. Black's work serves as an alarming reminder of the gendered and racialized violence frequently dealt with by Native women.
10 a.m. – 5:30 p.m. | Free admission
National Museum of the American Indian, 4th Street & Independence Avenue SW, Washington, DC 20560
• • •
'Votes for Women: A Portrait of Persistence'
The National Portrait Gallery honors the centennial of the ratification of the 19th Amendment with this highly anticipated exhibit that opens Friday and will run through Jan. 5, 2020. You'll learn about the radical women that fought slavery, the women activists of the late 1800s, the "New Woman" of the 20th century and the relentless suffragists of the 1910s through a series of portraits, cultural artifacts and biographies. The exhibit will also examine the struggles that minority women still face today, 100 years after the 19th Amendment passed. Find even more ways to celebrate the achievements of women in DC.
11:30 a.m. – 7 p.m. | Free admission
National Portrait Gallery, 8th and F Streets NW, Washington, DC 20001
• • •
Washington National Opera: 'Faust'
Faust exchanges his soul for Earth's mortal pleasures in this classic tragedy written by Charles Gounod and adapted from Goethe's Faust: Part One. This three-act French opera has a deal with the devil at its center, as Faust accrues riches but slowly realizes that his salvation is tied to others, including Marguerite, the love of his life. Expect unforgettable music and dizzying drama in this tale of redemption that will be beautifully staged by the Washington National Opera. Saturday night marks the final performance.
7 p.m. | Tickets
The John F. Kennedy Center for the Performing Arts, 2700 F Street NW, Washington, DC 20566
Sunday
'Connections: Contemporary Craft at the Renwick Gallery'
More than 80 objects celebrating craft will be showcased at the Renwick Gallery beginning this Friday (the exhibit will be ongoing). Visitors can expect to see iconic pieces alongside new acquisitions, with works ranging from the 1930s to today. The display format, organized by curator Nora Atkinson, will focus on the interconnectivity of objects and how their stories intertwine, forgoing the standard practice of arranging them by chronology or material. One will be able to dive into the contemporary world of craft, an ever-evolving art, and establish their own through-lines from one work to the next.
10 a.m. – 5:30 p.m. | Free admission
Renwick Gallery, 1661 Pennsylvania Avenue NW, Washington, DC 20006
• • •
#MyDCcool Photo of the Week
Make sure to share your scenic photos with us using #MyDCcool, and we may feature yours next week!