Our end-of-the-week picks for Dec. 9-11
We've gathered up some fun things to do in DC this weekend. You can also read what else is going on during the week and throughout the month.

Looking for a local perspective delivered directly to your inbox every two weeks? Sign up for our "DC on the Go-Go" Local Newsletter to stay in the know.
Friday
Step Afrika!'s Magical Musical Holiday Step Show
DC's Step Afrika!, the first professional company dedicated to the tradition of stepping, puts on a holiday extravaganza at the illustrious Arena Stage from Dec. 9-18. The family-friendly show will combine clapping, stomping and stepping for a dazzling array of percussive dance. Furry friends from the animal kingdom and a dance party hosted by DJ Nutcracker are also on the docket.
Tickets
Arena Stage, 1101 6th Street SW, Washington, DC 20024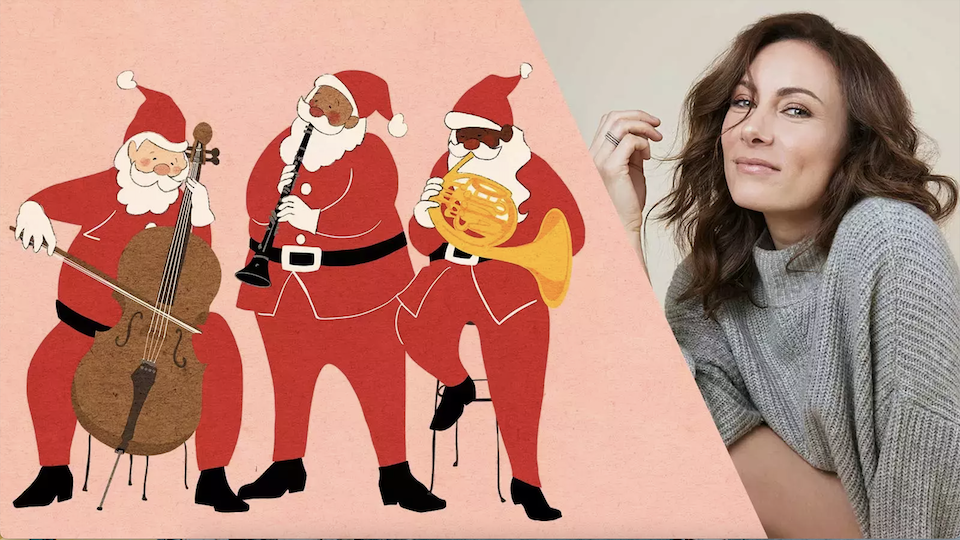 NSO Pops: A Holiday Pops! with Laura Benanti
The sparkling holiday celebration hosted by the National Symphony Orchestra (NSO) returns with fresh takes on comforting classics and sing-along favorites in the festively decorated Concert Hall. This year, the NSO welcomes Tony Award®–winning actress and singer Laura Benanti, whose remarkable talents have inspired audiences across Broadway stages and television screens. Performances take place on Friday and Saturday.
Tickets
The John F. Kennedy Center for the Performing Arts, 2700 F Street NW, Washington, DC 20566
Enchant at Nationals Park
Enchant Christmas, which features a beloved light maze, makes its home in DC at the gorgeous Nationals Park through the end of the year. Visitors can also expect ice skating trails, a holiday village with products from local businesses and a kids' play place. There's going to be plenty of Instagram-friendly settings and holiday spirit at this one-of-a-kind installation.
Tickets
Nationals Park, 1500 South Capitol Street SE, Washington, DC 20003
Whitney
Four albums into a career filled with acclaim, Whitney are a talented duo composed of guitarist Max Kakacek and drummer Julien Ehrlich. Their songs feel like the sun rising on a chilly fall morning, or the way rays break through clouds after a rainy summer day. A Whitney show makes for a perfect winter evening activity by combining infectious melodies that sound like they were pulled from '70s AM radio and tinges of country and folk.
8 p.m. |  Tickets
The Fillmore Silver Spring, 8656 Colesville Road, Silver Spring, MD 20910
Look What You Made Me Do: The Taylor Swift Dance Party
Experience a (Taylor's Version) dance party and shake it off with a night full of tunes that never go out of style. Picture this all too well – the ballads, break-up hits and specialty cocktails. The Howard Theatre will have all of that waiting for you, so you can party like it's 1989.
9 p.m. |  Tickets
The Howard Theatre, 620 T Street NW, Washington, DC 20001
Saturday
Downtown Holiday Market
The free-to-frequent downtown bazaar is centrally located in front of the Smithsonian American Art Museum and National Portrait Gallery, the beloved market stretches across two blocks of F Street between 7th and 9th streets. Scope out eclectic wares from dozens of pop-up tents with seasonally flavored music performed live in the background. Locally roasted coffee and crafted-before-your-eyes mini-doughnuts inspire a cold-weather appetite, creating a holiday atmosphere you won't find anywhere else in DC. The market runs through Dec. 23.
12-8 p.m. daily |  Free admission
F Street between 7th and 9th Streets NW, Washington, DC
Spectacular Factory
Step inside a multiverse of holiday magic and wonder at the incredible ARTECHOUSE. Float among giant jingle bells, take a spin in the candy cane carousel, assemble magical holiday gifts via the ARTECHOUSE XR app, enjoy specialty holiday-themed cocktails augmented by enchanting XR experiences and much more.
Monday – Thursday: 1-9 p.m. | Friday – Sunday: 10 a.m. – 10 p.m. |  Tickets
ARTECHOUSE, 1238 Maryland Avenue SW, Washington, DC 20024
Mount Vernon by Candlelight
Meet Mrs. Washington and other 18th-century residents of Mount Vernon in a 45-minute candlelit tour of the estate. Make sure to arrive at the Ford Orientation Center 15 minutes before your ticket time to check out themed Christmas trees in the Ford Orientation Center, warm up with light concessions and shop for holiday gifts at The Shops at Mount Vernon.
Tickets
George Washington's Mount Vernon, 3200 Mount Vernon Memorial Highway, Mount Vernon, VA 22121
The Joy of Christmas
The Washington National Cathedral is a beautiful place to celebrate Christmas, as it becomes adorned with themed lights and elaborate decorations each year. The Joy of Christmas is the Cathedral's marquee event, featuring renditions of Christmas classics and a carol sing-along.
Tickets
Washington National Cathedral, 3101 Wisconsin Avenue NW, Washington, DC 20016
ZooLights
Back at the Zoo for 2022! Join the thousands of visitors who make ZooLights, powered by Pepco, a part of their annual holiday tradition. The free event includes live music performances, tasty winter treats and plenty of opportunities for holiday shopping. Environmentally friendly LED lights and dozens of glowing animal lanterns transform the Zoo into a winter wonderland.
Free Admission |  More Info
Smithsonian's National Zoo, 3001 Connecticut Avenue NW, Washington, DC 20008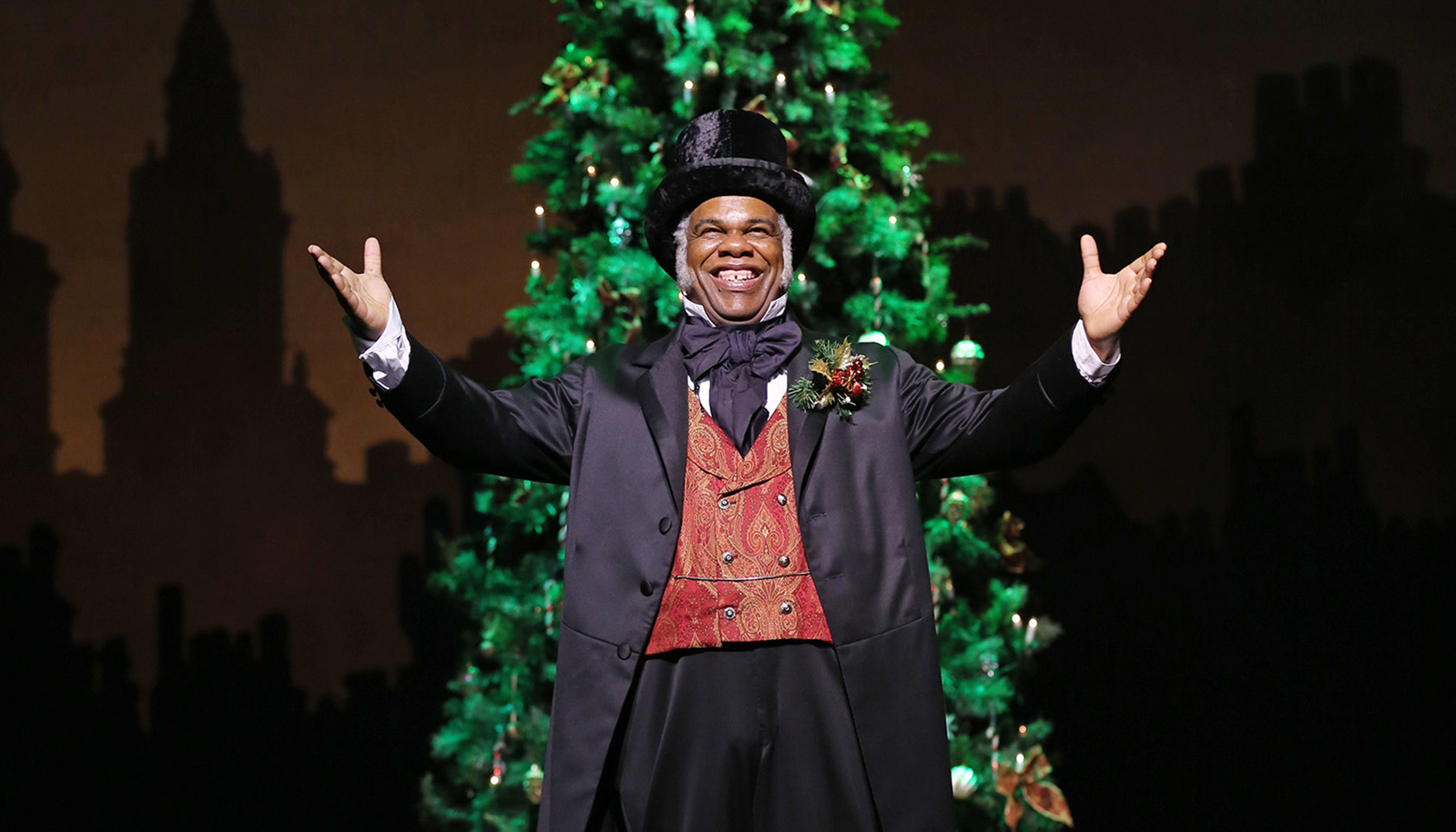 A Christmas Carol
Acclaimed actor Craig Wallace assumes the role of Ebenezer Scrooge in a lavish Victorian-style musical production of Charles Dickens' timeless classic, the staging of which is a time-honored holiday tradition in the nation's capital. Scrooge's riveting journey alongside the ghosts of Christmas Past, Present and Future is a joy even if you've experienced it a hundred times before – especially in one of the world's most historic theaters.
Tickets
Ford's Theatre, 511 10th Street NW, Washington, DC 20004

Gay Men's Chorus of Washington, DC Holiday Show
Tap-dancing elves, a moving Christmas tree, snow and unforgettable choral renditions of holiday classics will all be part of the Gay Men's Chorus of Washington, DC's annual holiday show. The festive program will include songs like "Sleigh Ride", "Underneath the Tree" and "The 12 Rockin' Days of Christmas". Expect performances from the full Chorus, soloists, all GMCW ensembles and the GenOUT Youth Chorus.
Tickets
Lincoln Theatre, 1215 U Street NW, Washington, DC 20009
Sunday
Season's Greenings
As part of its free Season's Greenings celebration, the U.S. Botanic Garden will feature G-gauge model circulating through agricultural displays made from plant parts, new plant-based landmarks including the Martin Luther King, Jr. Memorial and the National Gallery of Art's East Building. Throughout the Terrace Gardens and Bartholdi Gardens, trees and shrubs will feature string lights, festive evergreens and six large plant-based sculptures of pollinators. A gift store run by the Friends of the U.S. Botanic Garden and local D.C. small business Rewild will offer a variety of botanically themed gifts for purchase in the Conservatory's West Gallery.
More Info
U.S. Botanic Garden, 100 Maryland Avenue SW, Washington, DC 20001
Georgetown GLOW
Beginning this Saturday, you can stroll through DC's most historic neighborhood to see jaw-dropping illuminated artworks. Georgetown GLOW is a holiday hit in the District, a celebration of holiday-themed artistry. Participants range from locally renowned to internationally celebrated, while their works gorgeously adorn outdoor spaces throughout Georgetown.
5-10 p.m. nightly |  Free admission
Ween
What began as a way for two teenagers in suburban Pennsylvania to record themselves being goofy idiots has turned into one of the most successful rock acts of the past 30 years. Ween is Gene and Dean Ween. Yes, they have real names but you don't need to know them. They make guitar rock, but they also make psychedelic rock. And soul music. And country. And sometimes they throw in some Latin vibes? And other times, they make jazz. Or techno. Or punk rock. They've sung about voodoo ladies, boy's clubs, very successful parties, ocean men, free roses, and much, much zanier things. Ween is as satirical or as serious as they want to be on any given song at any given moment. See them at the Fillmore Silver Spring if you know what's good for you. All hail the Mighty Boognish.
8 p.m. |  Tickets
The Fillmore Silver Spring, 8656 Colesville Road, Silver Spring, MD 20910
#MyDCcool Photo of the Week
Do you know where you'll be dining pre- or post-event? From pop-up restaurants to Michelin-starred hot spots to laid-back food halls, our DC food guide is perfect for helping you plan a more memorable experience.