Our end-of-the-week picks for Oct. 29-31
We've gathered up some live virtual events and other fun things to do that are going on this weekend. You can also read the latest info regarding what's open and reopening in the District, as well as things to do during the week and throughout the month.

Looking for a local perspective delivered directly to your inbox every two weeks? Sign up for our "DC on the Go-Go" Local Newsletter to stay in the know.
Friday
Halloween Treasure Hunt at the Mansion on O – Ends Oct. 31
Visiting the wondrous Mansion on O & O Street Museum is quite the experience, especially when you journey through the historic venue on a scavenger hunt. View the Mansion in its finest Halloween attire as you search through its many themed rooms and secret doors for seasonal and Halloween-themed prizes. You can also bring along your own shopping bag and purchase goodies from the mansion.
Reserve
The Mansion on O Street, 2020 O Street NW, Washington, DC 20036
 
Smithsonian Craft Show – Ends Oct. 31
This year's Smithsonian Craft Show is a free and virtual nine-day celebration of fine American crafts to benefit the Smithsonian Institution. This event will feature more than 100 artists in individual online shops, allowing consumers to search for treasures across wearable art, basketry, furniture, glass, jewelry and much, much more. Make sure to sign up for updates for the latest info regarding this virtual fair.
More info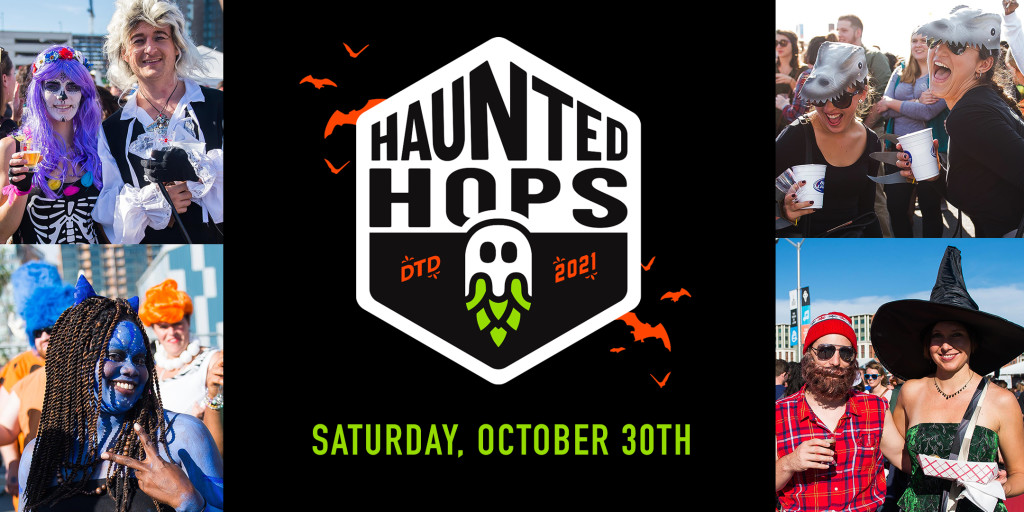 Haunted Hops at Hook Hall – Oct. 29-30
Hook Hall gets haunted for Halloween with a hop-centric event set for the last Friday and Saturday of the month. You can enjoy more than 50 craft beers and ciders (including Hazies, Crisp Lagers, Robust Porters, malt flavors and more) to go along with live music, local eats on-site artisans and plenty of spooky surprises.
Tickets
Hook Hall, 3400 Georgia Avenue NW, Washington, DC 20010
 
Spend Halloween with Black Cat – Oct. 29-30
On back-to-back nights the weekend of Halloween, head to DC's beloved Black Cat venue for pure Halloween revelry. Friday night will feature DJ Ed Wood on the ones and twos, with $300 going to the Best Costume winner. On Saturday, the annual '80s-themed Halloween dance party returns to Black Cat after going virtual in 2020. Get ready to dance your heart out with DJs Steve EP, Missguided and Killa K. Please note that either proof of full vaccination or a negative COVID-19 test within the last 72 hours is required to enter the venue.
Black Cat, 1811 14th Street NW, Washington, DC Washington, DC 20009
Saturday
Hirshhorn Howl-O-Ween – Oct. 30
The Hirshhorn hosts its first dog-friendly event just in time for Halloween. Head to the Sculpture Garden with or without your pup for a morning filled with coffee and costumes. For just 25 bucks, you can enter your dog in a furry fashion contest for a chance to win special prizes. District Dogs will be on-hand for special doggie treats, including peanut butter portraits. The fashion contest will be no joke, either: local dog lovers will serve as panelists and fur-fluencers will be present. Howl-O-Ween is 100% free to attend unless you're entering the contest. Registration is required.
9:30-11 a.m. |  Free admission |  Register
Hirshhorn Museum & Sculpture Garden, Independence Avenue & 7th Street SW, Washington, DC 20560
 
Día de los Muertos Virtual Family Celebration – Oct. 30
Honor the Day of the Dead virtually with Ballet Folklórico Mi Herencia Mexicana and the Smithsonian American Art Museum (SAAM). The former will demonstrate Mexican folk dances, including El Toro Viejo from Sinaloa and the popular EL Son de La Negra from Jalisco. Attendees can also learn more about the history of these dance traditions during the program. Also be sure to check out SAAM's Latinx Heritage Family Zone, where you can learn more about Día de los Muertos, make crafts, color and watch videos. These virtual offerings are free to enjoy. Make sure to register for the event.
10-11 a.m. |  Free |  Register
 
Trick-or-Treating at Mount Vernon – Oct. 30
Mount Vernon welcomes the entire family to enjoy Halloween fun. Festivities include candy-collecting in special Mount Vernon treat bags, Halloween-themed Punch & Judy shows, an 18th-century chocolate-making demonstration (as well as a sample treat), a straw bale selfie station, musical entertainment and much more.
3:30-6:30 p.m. |  Tickets
George Washington's Mount Vernon, 3200 Mount Vernon Memorial Highway, Mount Vernon, VA 22121
 
Hadestown - Final Weekend
Winner of eight 2019 Tony Awards (including Best Musical) and the 2020 Grammy Award for Best Musical Theater Album, Hadestown combines the tales of Orpheus and Eurydice and King Hades and his wife, Persephone, into an epic musical love story. Acclaimed singer-songwriter Anaïs Mitchell and director Rachel Chavkin have created a masterpiece that must be seen at the Kennedy Center to be believed. Please note that proof of a negative COVID-19 test within in the last 72 hours or proof of full vaccination is required to enter the venue.
Tickets
The John F. Kennedy Center for the Performing Arts, 2700 F Street NW, Washington, DC 20566
 
The 5th Annual Frames of Fear – Oct. 30-31
DC in Motion hosts this special Halloween showcase for local artists in the Adams Morgan neighborhood. Animators, illustrators and motion designers were asked to create wicked windows and they truly went wild: expect to see possessed novels flying around bookstores, zombies searching for thrift fashions and other ghastly happenings. Looped animations projected onto storefronts and buildings will create a spooky spectacle in one of DC's most ebullient neighborhoods.
More info
Sunday
The New Woman Behind the Camera – Opens Oct. 31
This fall, the National Gallery of Art displays breathtaking photographs from more than 120 women photographers around the world. These "new women" embraced the art form as a mode of personal and professional expression and in the process, rewrote the rules of modern photography. See unflinching and beautiful images from these trailblazers who embodied a creative and confident spirit and whose work showed unique new perspectives from the 1920s to the 1950s.
Open 10 a.m. – 5 p.m. daily |  Free admission |  Safety guidelines
National Gallery of Art, 6th Street & Constitution Avenue NW, Washington, DC
New Glass Now
The Renwick Gallery showcases the creativity and dexterity of architects, artists and designers who work in one of the world's most challenging materials: glass. New Glass Now will consist of objects, videos, installations and performances from 50 different artists in 23 countries, allowing visitors to marvel at the tremendous skill of contemporary glass-making.
Wednesday – Sunday, 10 a.m. – 5:30 p.m. |  Free admission |  Safety guidelines
Renwick Gallery, Pennsylvania Avenue at 17th Street NW, Washington, DC 20006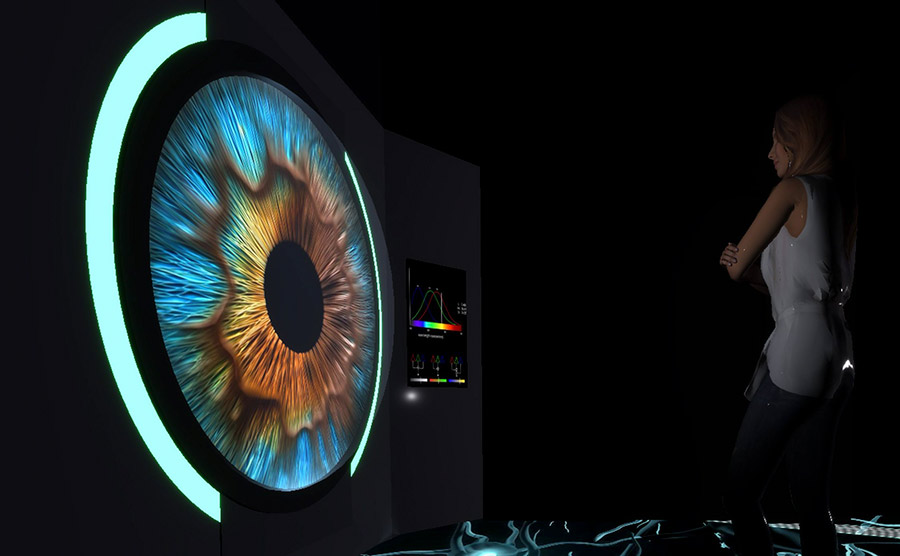 Artechouse
Life of a Neuron
This new exhibit at ARTECHOUSE will take you through the thinking cells of the brain, diving into one of the world's greatest mysteries. Artists and scientists collaborated on this fascinating experience that will showcase how the brain shapes our experiences. Thanks to the Society for Neuroscience, ARTECHOUSE allows you to see a neuron from pre-birth to death, allowing for an immersive journey to the center of the mind. Book a discounted trip through the museum at the link for 'Tickets' below. The exhibit runs through Nov. 28.
Monday – Thursday: 12-8 p.m. |  Friday – Sunday: 10 a.m. – 10 p.m. |  Tickets
Safety guidelines
ARTECHOUSE, 1238 Maryland Avenue SW, Washington, DC 20024
 
The Rocky Horror Picture Show 45th Anniversary Spectacular – Oct. 31
Released in 1976, The Rocky Horror Picture Show immediately became a cult classic, prompting decades of midnight showings, costume parties and jam sessions to its unforgettable soundtrack. Events DC will host a special anniversary screening of the film at Entertainment and Sports Arena on Halloween night. Bruce Bostwick (the original "Brad Majors") will provide a special on-screen greeting before the show begins. Make sure to come dressed in costume.
8 p.m. |  Tickets
Entertainment and Sports Arena, 1100 Oak Drive SE, Washington, DC 20032
#MyDCcool Photo of the Week

Make sure to share your DC photos with us using #MyDCcool, and we may feature yours next month!