Our end-of-the-week picks for March 24-26
We've gathered up some fun things to do in DC this weekend. You can also read what else is going on during the week and throughout the month.

Looking for a local perspective delivered directly to your inbox every two weeks? Sign up for our "DC on the Go-Go" Local Newsletter to stay in the know.
Friday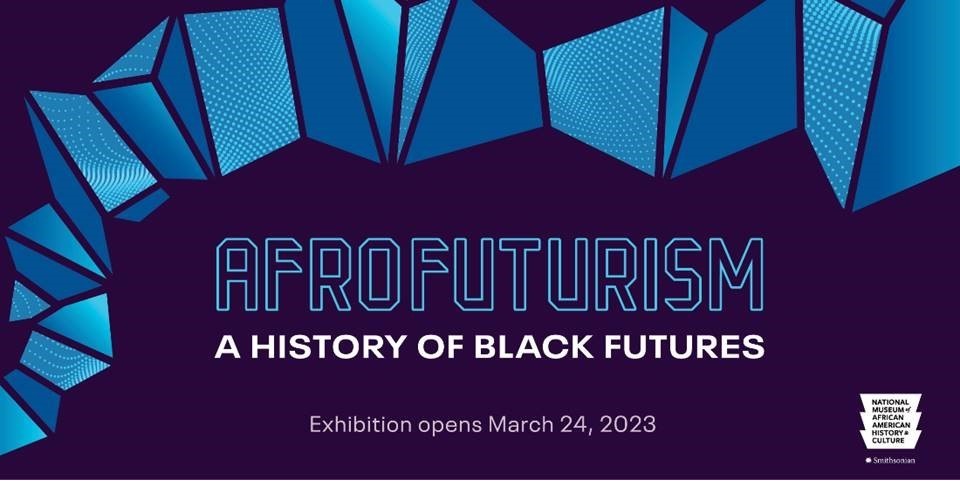 Afrofuturism: A History of Black Futures
The National Museum of African American History and Culture's latest exhibit will explore the concept of Afrofuturism, including its origins, ideas and creations. The voices of authors, artists, musicians and scholars will all be reflected in the interactive exhibit that examines Afrofuturism's growing global influence and dynamic impact on pop culture. Expect multimedia displays and hundreds of images and videos in the 4,300-square-foot experience.
10 a.m. – 5:30 p.m. |  Free Admission |  Timed Passes
National Museum of African American History and Culture, 1400 Constitution Avenue NW, Washington, DC 20560
Presented by Restaurant Association Metropolitan Washington (RAMW), returns from Monday, March 20, through Sunday, March 31. Enjoy specialty two-course dinners with perfectly paired wines at restaurants throughout the region. New this year, all participating restaurants will offer a $55 prix fixe dinner menu consisting of an appetizer, entrée, and two wine pairings.
RiverRun at the Kennedy Center
Spanning World Water Day (March 22) to Earth Day (April 22), hundreds of extraordinary talents from around the world—musicians, actors, dancers, authors, filmmakers, chefs and visual artists—will converge at the Kennedy Center for RiverRun. Expect world-class performances from artists inspired by our world's waterways, immersive exhibitions and interactive workshops. RiverRun will carve an artistic path through the stages, grand halls and terraces of the Kennedy Center as well as the studios and green spaces of the REACH—which links the Center to its own river, the Potomac.
More Information
The John F. Kennedy Center for the Performing Arts, 2700 F Street NW, Washington, DC 20566
 
Rorschach Theatre: Sometimes the Rain, Sometimes the Sea
Visit the Atlas Performing Arts Center for a vivid adaptation and reimagination of The Little Mermaid in the form of Sometimes the Rain, Sometimes the Sea. Our narrator, Dolan (who looks a lot like The Little Mermaid's original author, Hans Christian Andersen), tries to tell the simple story, but he can't without being constantly interrupted by its characters. Each one reminds Dolan of his own turbulent and drama-filled relationships. Rorschach Theatre puts on this daring deep dive into a classic story.
Tickets
Atlas Performing Arts Center, 1333 H Street NE, Washington, DC 20002
Pacific Overtures
Signature Theatre in Arlington, Va. takes on one of Stephen Sondheim's most ambitious productions. Pacific Overtures is set in 1853, when an American expedition comes to Japan aiming to open up the "floating kingdom" to trade. From there, the narrative touches on an array of characters, all dealing with the new Western influence.
Tickets
Signature Theatre, 4200 Campbell Avenue, Arlington, VA 22206
Saturday
National Cherry Blossom Festival
DC celebrates the blooming of cherry trees with a month-long festival that commemorates the 1912 gift from Mayor Yukio Ozaki of Tokyo to the city. Peak bloom usually takes place in early April. Check out popular festival events in the lead-up to the celebration, in addition to our guide to the celebration, how to get the most popular blossom spots and the best places to snap photos. The National Park Service forecasted peak bloom for this year's blossoms between March 22-25. The best viewing of the cherry blossom trees typically lasts four to seven days after peak bloom begins, but the blossoms can last for up to two weeks under ideal conditions.
The Art of Knowing in South Asia, Southeast Asia and the Himalayas
The National Museum of the Asian Art's additional exhibit opening in March will focus on art from the museum's collection that addresses religious and practical knowledge across time, space and cultures. You'll be able to see stone sculptures, gilt bronzes and painted manuscripts from India, Nepal, Tibet, Bangladesh, Myanmar (Burma), Thailand, Cambodia and Indonesia. The Art of Knowing illuminates the importance of visuals in translating the teachings of Buddhism and Hinduism across hundreds of years.
10 a.m. – 5:30 p.m. |  More Information
National Museum of Asian Art, 1050 Independence Avenue SW, Washington, DC 20560
Pour, Tear, Crave
The Phillips Collection's latest exhibit asks the following: "What types of materials and techniques do artists use, and how do these decisions shape the subject, composition, and style of a work and its meaning?" You can find out when you explore Pour, Tear, Crave, which will present 65 works from the permanent collection, including pieces by Georges Braque, Joan Mitchell, Leo Villareal, Sanford Biggers, Simone Leigh and many others.
Hours & Admission
The Phillips Collection, 1600 21st Street NW, Washington, DC 20009
Shout, Sister, Shout!
Ford's Theatre welcomes a new musical based on Gayle F. Wald's inspiring book. Immerse yourself in the music scene of the 1930s and '40s as you follow the story of Sister Rosetta Tharpe, a musical legend who paved the way for Black rock, R&B and gospel singers and guitarists with her ambition and courage. Tharpe was also a pioneer in that she unabashedly joined protests for racial and sexual equality. Don't miss a riveting production of this under-told story.
Tickets
Ford's Theatre, 511 10th Street NW, Washington, DC 20004
Prince & Prince
The new play at the GALA Hispanic Theatre, based on the famous children's book King and King, will lavish audiences with the magic of fairy tales across three Saturdays in March. When a Queen gathers all the unmarried princesses in the land to meet her son, he must discover which will be his true love … and it may not be who you think. Prince & Prince makes for a perfect family outing.
Tickets
GALA Hispanic Theatre, 3333 14th Street NW, Washington, DC 20010
Angels in America, Part One: Millennium Approaches
One of the great American plays comes to Arena Stage. Tony Kushner's Pulitzer Prize- and Tony Award-winning drama, which has also been adapted into an acclaimed HBO miniseries, will be staged in the round by Hungarian director and filmmaker János Szász. The story concerns two couples struggling to stay together and the trials and tribulations each character faces. Harper and Joe deal with the former's fears and the latter's closeted homosexuality; Louis and Prior have to face Prior's devastating AIDS diagnosis.
Tickets
Arena Stage, 1101 6th Street SW, Washington, DC 20024
Sounds of the DMV: Hip Hop Showcase
The DMV's vibrant hip-hop scene takes center stage at the Kennedy Center's Studio K on March 25. Two evening performances will highlight dynamic and diverse artists from all over DC and the surrounding area.
7:30 p.m. & 9:30 p.m. |  Tickets
The John F. Kennedy Center for the Performing Arts, 2700 F Street NW, Washington, DC 20566
Sunday
Ay-Ō's Happy Rainbow Hell
Don't miss a chance to experience the work of one of the most visionary artists of the 20th century. Ay-Ō's Happy Rainbow Hell is the first-ever exhibition dedicated to the artist's work at a museum in the United States. The exhibit will feature more than 80 artworks from the collections of the National Museum of Asian Art and other U.S. institutions, as well as digital interactives that will allow visitors to engage with the artist's spirit of exploration and positivity.
10 a.m. – 5:30 p.m. |  More Information
National Museum of Asian Art, 1050 Independence Avenue SW, Washington, DC 20560
Push the Button
The Keegan Theatre hosts a playful and poignant parody of modern morality in the form of a hip-hop musical. The disruptive Villain is accused of the worst crime of all by our Hero, which is … Pushing the Button. However, the Journalist starts asking the right questions and eventually, the town questions whether convicting the Villain is the right move. Brimming with hilarity, insight and satire, Push the Button promises to be a creative highlight of the spring theater season.
Tickets
Keegan Theatre, 1742 Church Street NW, Washington, DC 20036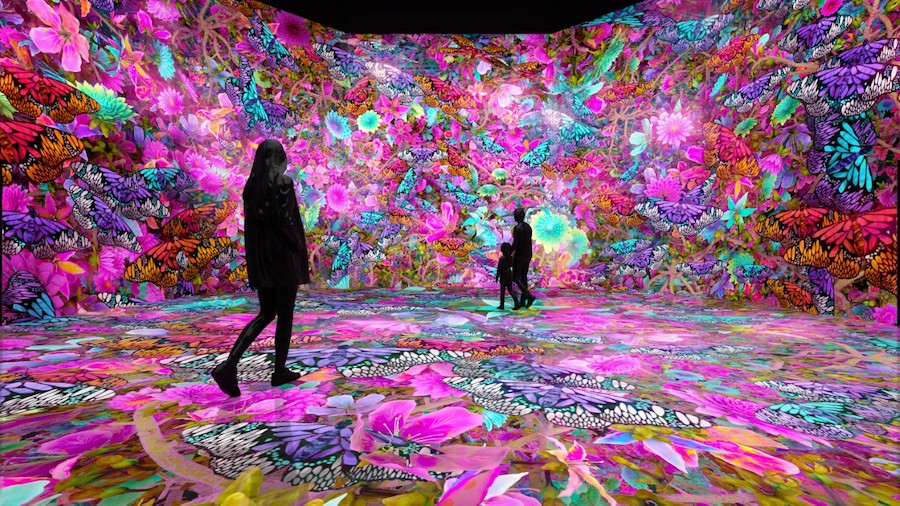 PIXELBLOOM: Timeless Butterflies
ARTECHOUSE invites you to step into a virtual world of cherry blossoms and discover the ephemeral beauty of butterflies and the thrilling exuberance of nature. A kaleidoscope of butterflies is awoken from their winter slumber and pixels burst into full bloom, all in celebration of the coming of spring. Leveraging custom technologies, ARTECHOUSE Studio reimagines the potential of nature, both digital and organic in design, expanding on the world of PIXELBLOOM to create a one-of-a-kind family-friendly journey. Use our special ticket link for 10% off!
More Information |  Tickets (10% off)
ARTECHOUSE, 1238 Maryland Ave SW, Washington, DC 20024
Called to Create: Black Artists of the American South – Final Weekend
The National Gallery of Art invites visitors to enjoy more than 40 paintings, assemblages, sculptures and drawings from essential Black artists, including Thornton Dial, Lonnie Holley, Mary T. Smith, Purvis Young, James "Son Ford" Thomas and many more. Incredible quilts made from scraps of fabric and old clothing crafted by the women of Gee's Bend, Alabama are also on display as part of an in-depth look at the significance of cultural and spiritual traditions on some of the finest contemporary art.
10 a.m. – 5 p.m. daily |  Free Admission
National Gallery of Art, 6th Street and Constitution Avenue NW, Washington, DC 20565
#MyDCcool Photo of the Week
Do you know where you'll be dining pre- or post-event? From pop-up restaurants to Michelin-starred hot spots to laid-back food halls, our DC food guide is perfect for helping you plan a more memorable experience.