Things to Do This Weekend in Washington, DC
Live and virtual events, plus a stay-inside guide for DC music, videos and more for Aug. 7-9
We've got the latest info about what's open and safety guidelines for dining out. As you continue social distancing, we've gathered up some live virtual events and other fun things to do that are going on this weekend. As always, you can also check out tons of on-demand virtual museum tours, neighborhood tours, TV and movies streaming ideas with a DC bent, DC-inspired music playlists, Washington, DC Zoom meeting backgrounds and much more.
Looking for things to do Monday through Thursday? Don't miss things to do this week.
Friday

Welcome Back to the Zoo
The Smithsonian's National Zoo has opened its doors with new safety guidelines in place. There are two options for passes to the zoo: a free timed entry pass or a paid parking pass. All passes to get into the zoo must be reserved online beforehand, and the last entry time to the zoo is 3 p.m. Some of the exhibits will be closed for the safety of the visitors, staff and animals. The zoo is currently only opening up to 5,000 visitors per day.
8 a.m. - 4 p.m. | Tickets
Smithsonian's National Zoo, 3001 Connecticut Ave., NW Washington, DC 20008
• • •

Park Up DC
Now would be an ideal time to enjoy a drive-in movie, right? Events DC and Broccoli City have teamed up to bring you this pop-up event at RFK Campus Lot 5 on weekends through Oct. 31. Enjoy a 45-foot HD LED digital screen and pre-paid delivery food from local food trucks. The event will follow all social distancing guidelines, including the necessity of facial coverings – make sure to visit the event's FAQ page for full clarity on the policies. Peruse the movie lineup and purchase your tickets online – each evening features multiple showings. Note that double features are encouraged and you will not be required to leave your designated 15 ft. x 20 ft. parking space in between screenings.
More Info | Tickets
Screenings begin at 7 p.m.
RFK Campus Lot 5
• • •

Washington Wizards vs. New Orleans Pelicans
The Wizards, who are being led by rookie Rui Hachimura and center Thomas Bryant with star Bradley Beal out, are currently playing seeding games in the NBA bubble in Florida to determine if they'll have a playoff spot, including this matchup against Zion Williamson, Brandon Ingram and the New Orleans Pelicans on Friday at 8 p.m. The team will again take the floor on Sunday afternoon (12:30 p.m.) against the Oklahoma City Thunder, so you'll have two chances to watch the hometown team this weekend. Both games will be broadcast on NBC Sports Washington.
8 p.m.
• • •
Saturday

National Museum of Women in the Arts Re-opening
The National Museum of Women in the Arts is welcoming visitors again! Timed tickets are required to maintain social distancing; masks must also be worn upon entering the building. Read more regarding the museum's safety protocols before purchasing a ticket; also note the "Special Hours and Restrictions" section. A new exhibit to look forward to: Return to Nature, which will present 20 breathtaking photographs from 11 artists through Aug. 30. More than half of the works in the exhibit are being exhibited for the first time.
10 a.m. - 5 p.m. | Timed Tickets
National Museum of Women in the Arts, 1250 New York Avenue NW, Washington, DC 20005
• • •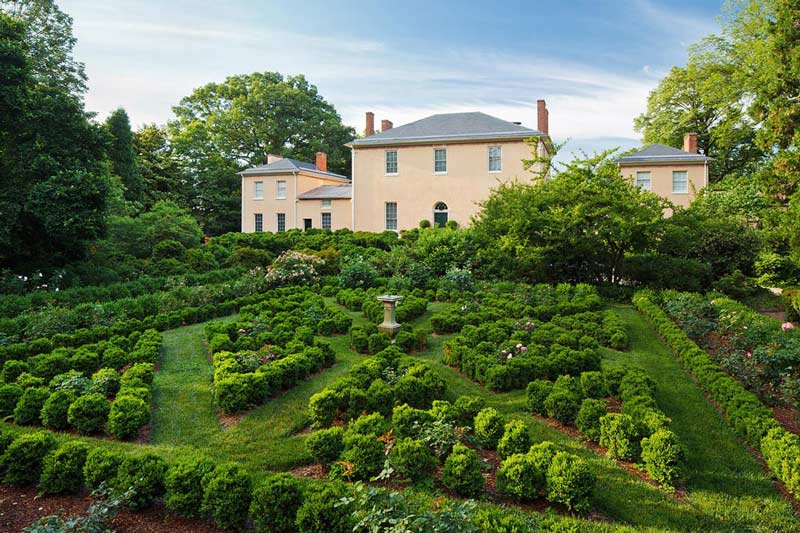 Tudor Place Gardens Re-opening
This weekend, you can re-visit Tudor Place's gardens and grounds for free with timed tickets that allow up to two hours of wandering. Make sure to read through Tudor Place's health and safety guidelines before booking your visit. The gorgeous grounds can serve as the perfect oasis from the stress of 2020. Note that donations are welcomed and that the grounds will be open from 12-4 p.m., Thursday-Sunday.
12-4 p.m. | Timed Tickets
Tudor Place, 1644 31st Street NW, Washington, DC 20007
• • •

Take a summer road trip with Smithsonian
Smithsonian offers this new 40-page activity guide that will allow kids to take their own summer trip of discovery. Inside, you'll find puzzles, games and hands-on activities that connect kids to history, STEM and the arts. The Smithsonian's collections inform the content inside, which guides learners on a trip to the museums in DC, but not without stops to engage with an artist's gallery and local wildlife and cuisine.
• • •
Sunday

Smithsonian's Steven F. Udvar-Hazy Center is Open
The Steven F. Udvar-Hazy Center is open during normal operating hours, but tickets must be reserved before going and masks are required for entry. Some artifacts will not be on view due to some planned construction. Food trucks will be available to you and your family if you get hungry outside of the Center.
10 a.m. - 5 p.m. | Tickets
Smithsonian's Steven F. Udvar-Hazy Center, 14390 Air and Space Museum Parkway, Chantilly, VA 20151
• • •​

Yoga for Black Lives Matter
Rachel Baylor of Evolving Lives Body & Mind is hosting bi-weekly, socially distanced, outdoor yoga sessions, with all proceeds donated to organizations that benefit black lives. The sunset sessions, held outside of the Smithsonian's National Museum of African American History and Culture, focus on traditional yoga postures and are accessible for all. This week's proceeds will benefit Movement for Black Lives.
7:30-8:30 p.m. | Tickets
• • •​

Washington Capitals vs. Boston Bruins
Thanks to the 90 points the team accumulated in their 69 games before the NHL season was suspended, the Capitals have already qualified for the Stanley Cup Playoffs. However, the squad is currently playing in a set of round robin games against other automatic qualifiers to determine their seeding in the postseason tournament, with the last of the three games taking place this Sunday against the Boston Bruins (game time is still TBD). The Caps' first-round opponent will be determined after the full postseason lineup has been sorted out thanks to a set of best-of-5 qualifying series. Okay, yes, this is somewhat complicated, but just know that Alex Ovechkin and the boys are on the ice again and striving for their second Stanley Cup in three years. All games are being held in Toronto at Scotiabank Arena.
Puck drop: TBD
• • •​
#DCtogether Photo of the Week
Make sure to share your DC photos with us using #DCtogether, and we may feature yours next month!