DC Drinking Spirits with Spirits Haunted Pub Crawl
Daily, Now - May 30, 2024.
This tour adds a fun twist to "walking in the footsteps of Presidents"! Walk where they walked and drink where they drank on this amazing haunted history, haunts, and haunted history drinking tour. The City on the Hill is even more interesting and beautiful after a few drinks. For a historically haunted tour involving booze, brews, and Boo's, join us on the new DC Drinking Spirits with Spirits Haunted Pub Crawl and get your fill of all the unique spirits and tipsy ghosts the nation's capital has to offer.
CONTACT
15 St. NW and F St. NW
Washington, DC 20005
United States
(844) 757-5657
Nearby Favorites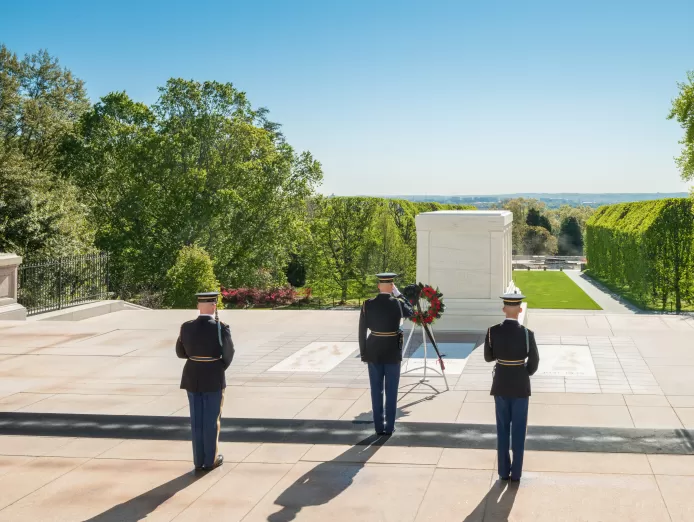 ---
Arlington National Cemetery Tours
Arlington National Cemetery is an enduring tribute to those who have d...
SPONSORED
---
National Postal Museum
The Smithsonian National Postal Museum is devoted to the colorful and ...
SPONSORED