From June 15-23, experience a celebration of creativity and compassion through interactive art exhibits, discussions and performances.
The By The People festival attracts some of the modern art world's top talents, who will display works spanning various forms of media, from a floating installation on DC's waterways to interactive works at the historic Smithsonian Arts and Industries Building. The free festival also includes collaborations with Smithsonian museums on and off the National Mall, as well as points of interest throughout the neighborhoods.
After just one year, By The People has already been praised as "the next SXSW" and "Art Basel with a conscience." Visitors can expect plenty of ways to celebrate art, Instagram-friendly displays and interactive installations. Read on to learn why you should plan to attend this annual festival.
01
The festival is free to attend
One major goal of By The People is to make art accessible to all, including locals and visitors. By The People delivers on its promise by making everything free to all. Just make sure to register before you embark on your adventure.
02
You can enjoy exciting moments all over the District
Set in the nation's capital, the festival embraces every quadrant of the District, even stretching into Reston, Va. and Prince George's County in Maryland with its satellite locations. Venture to primary hubs like the Smithsonian Arts and Industries Building on the National Mall and the foodie-favored Union Market in Northeast. By The People has also set up a floating art installation, which will be based in Southeast DC but will move up and down DC's Anacostia and Potomac rivers, visiting Anacostia Park, Capitol Riverfront and the Georgetown Waterfront.
03
You'll get inside access to the historic Smithsonian Arts and Industries Building
The Arts and Industries Building, one of four By The People hubs, features site-specific installations by Jonathan Rosen, Victor Ekpuk, Martha Jackson Jarvis, Rania Hassan and Stevie Famulari. After being shuttered for more than a decade, Arts + Industries is being developed as a laboratory for the exploration of big questions about the future and a vehicle for inspiring Americans about the impact of creativity and innovation on society. Good to know: the building served as the site of the first national museum (now there are Smithsonian museums all over DC to explore!).
04
Visit Smithsonian museums late night on the solstice, Saturday, June 22
Not only is the Arts and Industries Building open to the general public during By The People, but many more Smithsonian museums will stay open late night on the longest day of the year as part of Smithsonian's Solstice Saturday. Enjoy special programming including exhibition access, live music and lots more.
05
Union Market will turn into an art hub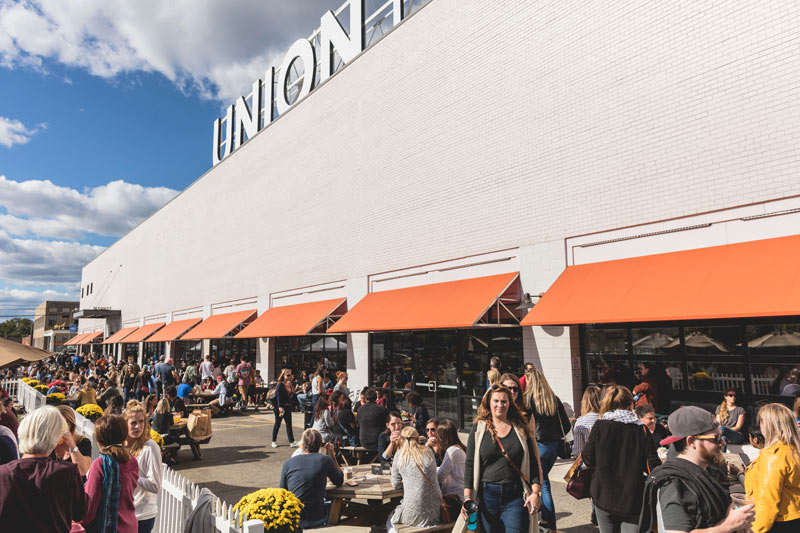 Union Market in NoMa - Food hall and shopping center in Washington, DC
One of DC's best destinations for food, Union Market, is opening a new AutoShop space, including L.A.-based artist Kahlil Joseph's stunning BLKNWS piece. Joseph, who has collaborated with Beyoncé and Kendrick Lamar, has created a two-channel media network featuring found footage, news desk segments, photographs and music that depicts African-American life and is constantly updated.
06
Experience art that floats
For Freedoms co-founder Hank Willis Thomas' THEY ARE US, US IS THEM installation will be fixed on a floating barge that will visit waterfronts in Georgetown, the Capitol Riverfront and Anacostia over the course of the By The People Festival's run. Thomas' work for For Freedoms focuses on civic discourse and engagement, inspired by the paintings of Norman Rockwell and the words of Franklin D. Roosevelt.
07
Share discourse centered on life, liberty and happiness
In addition to focusing on art and human creativity, the festival puts human connection front and center. The goal is to engender dialogue amongst everyone by uniting individuals from all walks of life. The festival will also include a day of dialogues that will focus on the future of food, sports and transportation.
08
Pop-ups everywhere!
Make sure to stay tuned to the By The People website. Pop-up performances and installations will be held at venues all over the area, including both the festival's primary hubs and satellite locations.
09
Pick something up from the inaugural art fair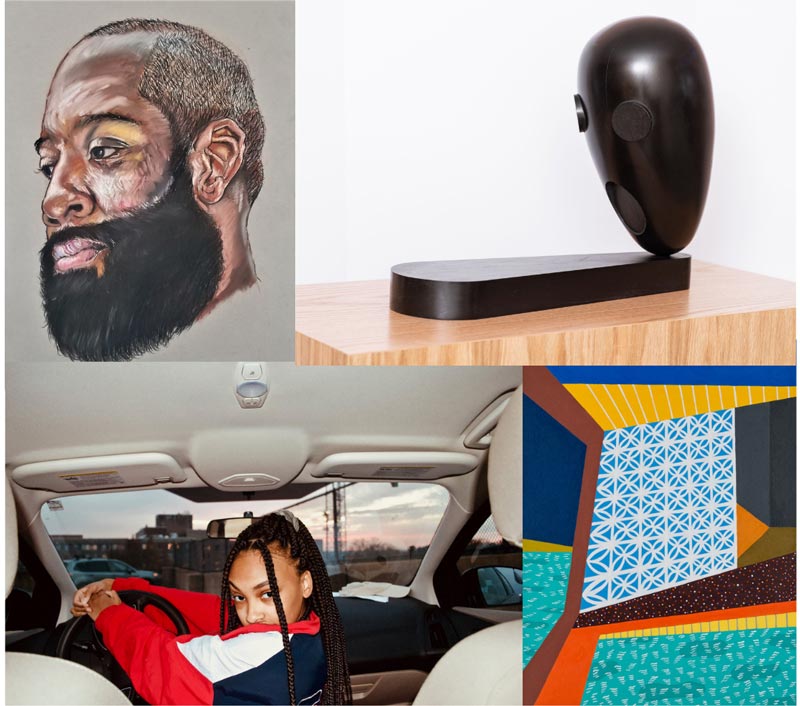 By The People x Monochrome Art Fair - By the People Festival in Washington, DC
New this year is the By The People x Monochrome Art Fair, a partnership with Monochrome Collective featuring artists from the Washington region. The art fair will showcase local talent while giving collectors an opportunity to take home a piece of the festival and support DC's growing art world.
Find more official festival info, schedule and events. Explore more of DC's vibrant arts and culture scene, catch The Arts District video series and discover museums, neighborhood murals and theaters where local creatives find their inspiration.