From high-end fashion in Friendship Heights to quirky neighborhood boutiques, Upper Northwest DC lures shoppers with indie stores and national mainstays.
Retail in Upper Northwest ranges from the big-name, big-budget department stores and boutiques on Wisconsin Avenue NW to locally owned shops on Connecticut Avenue NW.
01
Score bestsellers and hear author readings at Politics & Prose
This legendary bookstore – open since 1984 – specializes in novels and political titles, but you'll find reads of all sorts on two levels of this Connecticut Avenue NW mainstay. Frequent author events and a lower-level cafe also appeal to bibliophiles.
02
Make an appointment to browse for fashions at Refine
Above the restaurants of Wisconsin Avenue NW, this by-appointment women's clothing boutique offers jeans, sweaters and dresses in an are-we-in-LA? second-story space decked with brass and art. Just email or call the owner, and she'll open up for free and serve as your personal stylist, too.
03
Go haute at Mazza Gallerie in Friendship Heights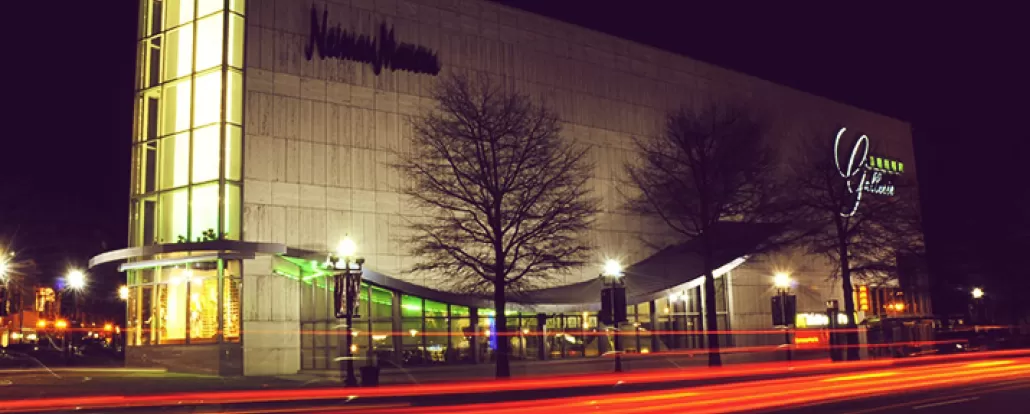 If you're a luxe label lover, you'll dig this small mall's big names: Neiman Marcus and Saks Fifth Avenue for Men. Find a few smaller shops on the lower level, too, including high-end costume jewelry and accessories trove Tabandeh and Kron Chocolates.
04
Score vintage treasures at Via Gypset
You'll feel like you've stumbled onto a Parisian shop at this funky vintage boutique. On two levels, expect 1960s cocktail dresses, more recent designer blouses and an impressive collection of vintage jewelry. A shoe section on the first level stars a large variety of designer and retro pairs.
05
Score a bargain in Friendship Heights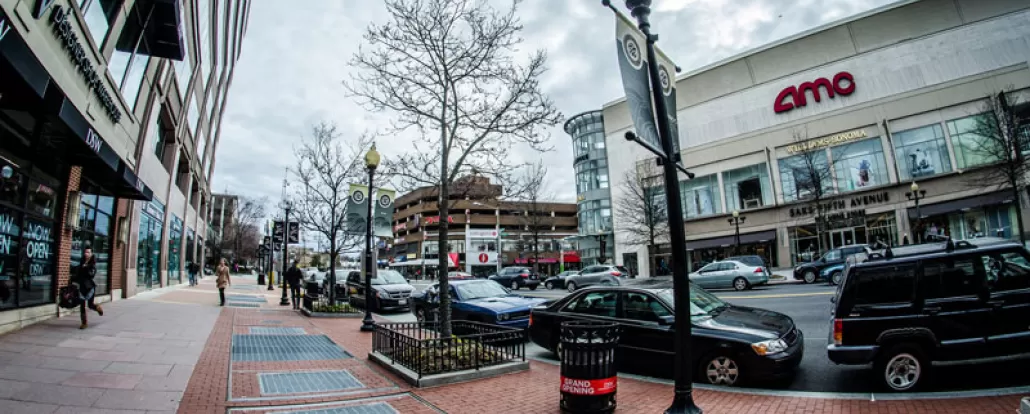 In addition to high-end stores, off-price outlets also line Connecticut Avenue NW in Friendship Heights. Look for good deals on men's and women's shoes and sportswear at Nordstrom Rack or pick up kids' clothing and home decor scores at TJ Maxx.
06
Take a trip to France at Le Village Marche
This locally-owned gift and home decor shop evokes Paris via its whimsical selection of vintage cookware, Eiffel Tower-theme notecards and French soap. Books, CDs and toys up the appeal, and staffers will prettily gift wrap purchases.
07
Pick up quirky gifts at Wake Up Little Suzie!
Open since 1988, this funky gift and jewelry emporium features rings, bracelets and necklaces by indie designers, a range of greeting cards and kids' presents. You'll also find colorful pottery and art from local creatives.
08
Go ladylike at Julia Farr
DC power women shop at this sidestreet boutique in a charming little house decked out in pale hues and shining metal for work frocks, event dresses and designer cashmere. The owner also produces her own line of clothing and stocks jewelry and accessories by local designers.
DC's neighborhoods boast stores selling everything from high fashion to vintage housewares. For more great shopping, check out these best bets for shopping in Washington, DC.