Easter Brunch in the Colonnade at the Fairmont
Apr 09, 2023. From: 11:30 AM to 04:30 AM
The Colonnade at Fairmont Washington, D.C., Georgetown is the place to be in America's capital city for Easter Sunday Brunch on April 9.
The first seating begins at 11:00 am and the second seating at 2:30 p.m.
For 37 years, holiday dining in the Colonnade has become a tradition for Washingtonians and visitors alike. Filled with greenery and bathed in natural sunlight, with soaring ceilings, glass walls and crystal chandeliers, the setting provides the perfect surroundings for the festive spring dining experience.
. During brunch, the Easter Bunny will visit with children of all ages and, an electric violinist will provide musical entertainment. Easter egg hunts will take place in the courtyard at 1pm and at 4:30pm for children, after they have finished enjoying Easter Brunch in the Colonnade.
Executive Chef Jordi Gallardo, Executive Sous Chef Jason Rowley and Executive Pastry Chef Claus Olsen are preparing a variety of regional favorites and innovative gourmet specialties, all artfully styled in seemingly infinite buffets.
The Colonnade is located in Fairmont Washington, D.C., Georgetown at 2401 M St., NW, in the city's stylish West End.
Easter Brunch on Sunday, April 9, offers two seatings, the first at 11:00am and the second at 2:30pm. Priced at $159 per person, $59 for children 6 to 12 years old and free for children under 5 years of age,
Easter Brunch is exclusive of tax, gratuity and beverages. To make reservations for Easter Brunch, please send an email to [email protected].
Nearby Favorites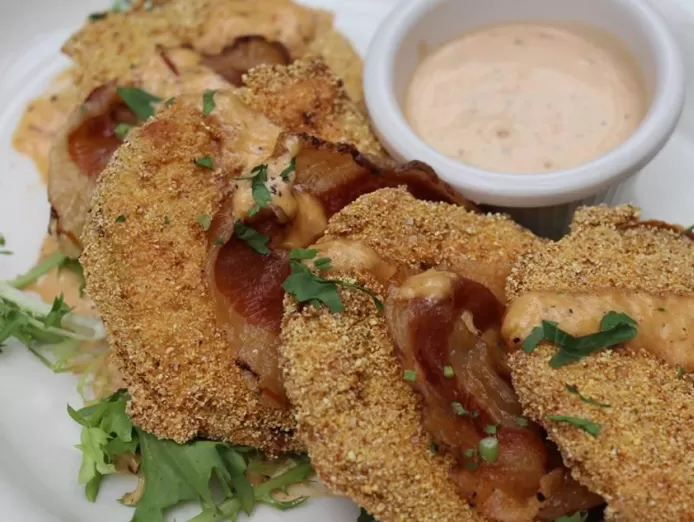 ---
Clyde's of Gallery Place
Clyde's of Gallery Place is located in the heart of Chinatown, ne...
SPONSORED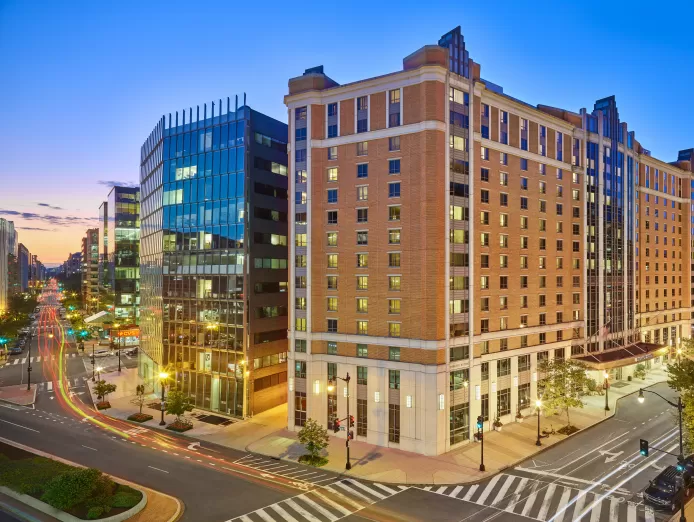 ---
Embassy Suites Washington, DC-Convention Center
Steps from Washington Convention Center and more!
SPONSORED