Plan a mix of virtual and safe, in-person activities this winter in Washington, DC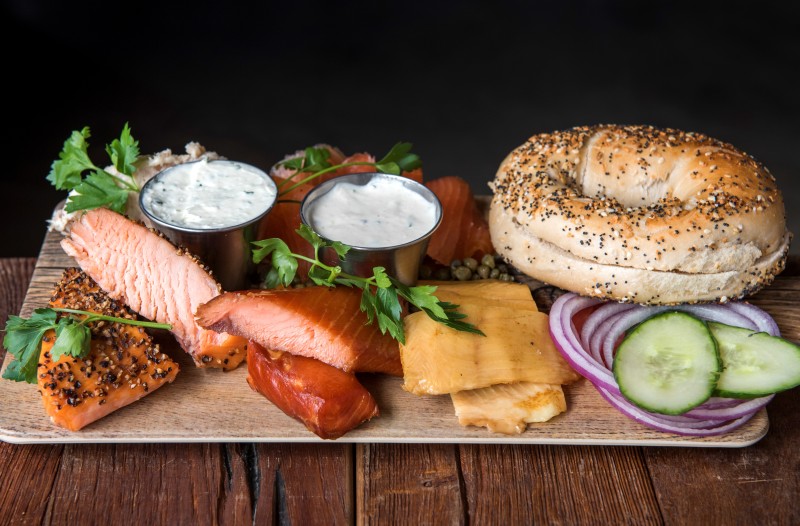 Winter Restaurant Week – through Feb. 7
Restaurant Association Metropolitan Washington is taking a different approach to the winter edition of Restaurant Week. This year's promotion runs for two weeks, allowing for even more time to take advantage of specially priced meals, including to-go options, as well as cocktail and wine pairings. Multi-course lunch and brunch menus will be available both in-person and to-go at just $22 per person. Restaurants will also offer dinner menus at $35 and $55 per person, providing multiple price point options for individuals and families.
 
'Hi, Are You Single?' – Feb. 1-28
Writer/performer Ryan Haddad will guide you through the gay dating scene in this uproarious comedy from Woolly Mammoth Theatre Company. Ryan has a high sex drive, cerebral palsy and plenty of provocative stories to share. He'll take you through his encounters with drag queens, awkward dates and much, much more. Tickets are on sale now.
More Info
'Simply Sondheim' – Streaming Feb. 2 – March 26
Classic compositions crafted by the legendary Stephen Sondheim are performed with gusto during this Signature Theatre production, available exclusively online. A 16-piece orchestra and 12 singers, including Broadway's Norm Lewis, Solea Pfeiffer and Conrad Ricamora, take on more than 30 songs in Sondheim's canon. You'll hear essential tracks like "Finishing the Hat," "Another Hundred People" and "Losing My Mind" in addition to diamonds in the rough such as "Saturday Night" and "Goodbye for Now".
Tickets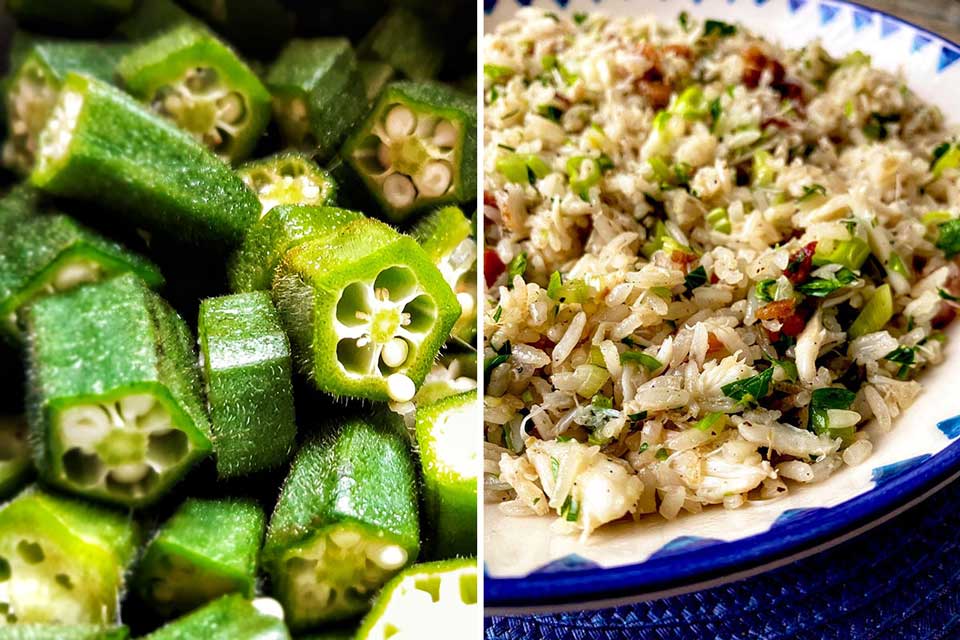 Migration Stories: Sustaining Gullah Geechee Cooking across Land and Sea – Feb. 3
The Smithsonian Folklife Festival and the Museum of Food and Drink present this virtual program that will dive into the cultural heritage and food practices of the Gullah Geechee people. Descendants of West African slaves brought to the lower Atlantic coast of the U.S., the Gullah Geechee crafted their own cuisine and cultural touchpoints, forming a connection back to Africa in the process. Chefs Amethyst Ganaway and BJ Dennis will join in this discussion and celebration that will feature recipes, rituals and demonstrations.
8 p.m. |  Tickets
 
'Men of Change: Taking it to the Streets' Opening Panel Discussion – Feb. 6
In anticipation of its upcoming outdoor exhibit, 'Men of Change: Taking it to the Streets,' the Anacostia Community Museum will host this free virtual panel discussion moderated by CNN Correspondent Omar Jimenez. 'Men of Change' architect Jonathan Jackson, Dr. Rob Gore and Tariku Shiferaw, a commissioned artist for the exhibit, will join Jimenez in discussing Black men and their efforts to reverse negative stereotypes and combat institutionalized racism through powerful creativity and impactful resistance. The exhibit itself features the stories of more than two dozen Black male leaders.
1-2 p.m. |  Free |  Register
 
Park View Farmers Market - Opens Feb. 7
Hook Hall welcomes back the popular Park View Farmers Market beginning Sunday, Feb. 7. Local farmers, producers and artisans will be showcasing their offerings weekly as the winter rolls on. The market layout will allow for one-way traffic flow, capacity limits will be in place and masks are required for entry.
10 a.m. – 2 p.m. | More info |  Free admission
In front of Hook Hall, 3400 Georgia Avenue NW, Washington, DC 20010
BMA x NMWA: Youth – Feb. 9
The Baltimore Museum of Art (BMA) and the National Museum of Women in the Arts (NMWA) collaborate to bring you this free, monthly lunchtime series that showcases women artists and their work in conversation with each other. For this edition, the two museums welcome Lebanese/Palestinian/American photographer Rania Matar, who strikingly captures womanhood and female adolescence in both the U.S. and the Middle East through her images. Matar will discuss her influences and the experiences she aims to depict in her work. The livestream will be available on the BMA and NMWA Facebook pages.
12-12:45 p.m. |  Free
Lunar New Year Virtual Celebration – Feb. 13
Star your Year of the Ox with the Smithsonian American Art Museum (SAAM) via this virtual celebration of the Chinese New Year. The Chinese Cultural Institute and the People's Republic of China in the United States of America will also contribute to the festivities, which will include streamed video performances and demonstrations of traditional Chinese crafts and Lunar New Year rituals. You can visit the SAAM Family Zone for crafts, coloring pages, videos and more.
 
Virtual Galentine's Day Tea – Feb. 13
Join Dumbarton House for this online celebration of Galentine's Day, which will include instruction on craft activities, the construction of a tea sandwich, a lecture on friendship in the Federal period and conversation starters. A supply list will be sent out once you purchase your ticket, or you can buy a pre-made craft kit from Dumbarton House (available for pickup at the venue or mail delivery). Tea boxes are also offered for pickup.
1-3 p.m. |  Tickets
Virtual Cakepop Class with Baked by Yael – Feb. 14
Learn how to make your own cakepops on Valentine's Day with this special virtual class from DC's beloved Baked by Yael. The 45-60-minute class will teach you how to crumble cake, mix it with frosting and the process of rolling, dipping and decorating your cakepops. Your registration fee includes a Home Cakepop Kit (can be obtained via curbside pick-up or delivery), which includes baked cake, frosting, candy melts, glitter, sprinkles, sticks and a cakepop drying stand. For $25 more, you can get an additional kit. Flavor options include vanilla, chocolate or gluten-free and vegan chocolate (will not feature frosting).
4:30 p.m. |  Sign up
Mother Tongue Film Festival – Feb. 21 – March 6
Linguistic and cultural diversity are the themes of this Smithsonian film festival that will be hosted online this year. Films and filmmakers from all over the world take center stage during the two-week celebration. The essential role of language will be evident across these stories, told by creatives from a range of backgrounds. Stay tuned to the festival's website for programming updates.
George Washington's Virtual Birthday Party – Feb. 22
The Mount Vernon Ladies' Association welcomes you to a virtual extravaganza in honor of the first U.S. president's 289th birthday. Expect a plethora of stories and birthday well-wishes from historians, musicians and actors. The guest list includes author Rick Atkinson, Grammy Award-winning violinist Joshua Bell, mezzo-soprano opera singer Denyce Graves and 26-time Grammy and Latin-Grammy Award-winner Juanes. Proceeds will go towards the preservation and restoration of Mount Vernon.
7 p.m. |  Register
'Wonder Woman 1984' Experiences in Alexandria, Va. – Through Feb. 28
While 'Wonder Woman 1984' showcases DC, the big-budget blockbuster also features the District's across-the-Potomac neighbor, Alexandria, Va. Throughout February, you can check out the seven-foot-tall drum prop featuring the "Virginia is for Lovers" slogan prominently showcased in the film. You can also enjoy a self-guided outdoor stroll among TV- and film-related sites in Old Town Alexandria and purchase Wonder Woman-inspired offerings at the city's businesses. For more information, check out Visit Alexandria's website.
'UNITY | PEACE | FORWARD' – Through Feb. 28
While the Kennedy Center itself is closed due to COVID-19, its companion outdoor campus, The REACH, displays this free outdoor exhibit meant to connect with the global community and showcase the power of art. Three installations, spread across the grounds of The REACH and available for public viewing daily, elevate the work of artists with disabilities and peer into the minds of creatives during a time of isolation and uncertainty. A video of quotes will be projected onto The REACH's Video Wall each Friday and Saturday from 4:30-8:30 p.m (the video can also be viewed online at any time). You can join the conversation on social media by using #UnityPeaceForward.
The REACH at The John F. Kennedy Center for the Performing Arts, 2700 F Street NW, Washington, DC 20566
'Crystalline: A Submerge by ARTECHOUSE Experience' – Through Feb. 28
Pantone's Color of the Year for 2020, Classic Blue, is the focus of this installation at ARTECHOUSE. 'Crystalline' dives into blue's connection with earth, crystals and adventure through a wondrous castle.  Expect a merging of the surreal and reality as you wander through the castle's rooms, which will be filled with creative curiosities. Make sure to review ARTECHOUSE's COVID-19 procedures before purchasing your ticket to this immersive experience. Consumers can use the code "BLUEDC" for a 10% discount and 40% of proceeds will go to the American Experience Foundation, which enriches the lives of students through inspirational travel experiences and educational opportunities.
Monday – Thursday: 12-8 p.m. |  Friday – Sunday: 10 a.m. – 10 p.m. | Tickets 
Safety guidelines
ARTECHOUSE, 1238 Maryland Avenue SW, Washington, DC 20024
Experience The Capital Wheel
Soar 180 feet in the air on the area's only observation wheel, which spins right on the National Harbor's majestic waterfront. The Capital Wheel features 42 climate-controlled gondola cars that seat up to eight and circle every day and night of the year, providing stunning views of Alexandria, Va., DC's monuments and the Potomac River. Sunset rides are particularly scenic. Use code VISITDC for a 10% discount on tickets through April 30, 2021.
Monday – Thursday, 4-8 p.m. |  Friday – Sunday, 12-8 p.m. |  Tickets
The Capital Wheel at National Harbor, 141 American Way, National Harbor, MD 20745
Learn about espionage safely inside the reopened International Spy Museum
Visit the recently relocated International Spy Museum in L'Enfant Plaza to discover the ins and outs of the espionage trade, from gadgets to strategies to costumes. The museum, which is only open on weekends, has capacity limitations in place, as well as social distancing guidelines and mask requirements – read more about their protocols before securing a ticket. During your visit, kids will love the Undercover Mission, which allows you to hone your spy skills while exploring the incredibly interactive museum.
Order a special item from Ice Cream Jubilee
Any time of the year is a good time for ice cream. One of DC's most popular purveyors of the sweet treat, Ice Cream Jubilee, can deliver special flavor combinations and themed ice cream packs right to you. Currently, you can order the Lunar New Year pack, kits that put ice cream with both profiteroles and cookies, a Sundae pint pack and more. Keep an eye out for upcoming holiday combos, including offerings for Valentine's Day and Mother's Day.
Check out virtual offerings from DC museums
DC has a plethora of museums, including 17 Smithsonians. If you're looking for creative ways to get out of your house and into a new environment without actually leaving your house, we've compiled a list of virtual museum offerings in DC. You can take a voyage to space, see live animals, discover famous women in history or view the Hirshhorn's Sculpture Garden from a whole new perspective. Read on for more!
Share your 2020 story with the National Museum of American History
This Smithsonian museum is asking you to share your 2020 story, part of an effort to create a digital time capsule of a difficult and historic year. There are also online exhibits, in-depth resources for teachers and virtual events every week.
Woo your boo with the perfect DC-themed date night
Putting together a special evening for Valentine's Day (or any day, for that matter) is priority number one – and the nation's capital shines as a date night destination with its scenic monuments, award-winning dining scene and outstanding attractions. Even in the time of COVID-19, you can still enjoy a wonderful DC-themed date night, whether safely exploring the town or chilling at home.
Order take-out or delivery from a DC restaurant
Take a wonderful dining experience home by ordering pick-up or delivery from eateries across the DC. The variety available is staggering, as DC's dining scene is as diverse as any. No contact deliveries are available; make sure to specify your preference in your order details, including a drop-off location for the driver.
Signature Vinyl: A Cinematic Concert – Available through May 6
A collection of Signature Theatre performers filmed renditions of turntable classics for this special concert film available on-demand online. Hear riveting contemporary takes on unforgettable songs by Marvin Gaye, The Beatles, Stevie Wonder, Elton John, Joni Mitchell and others. Mark G. Meadows and The Movement back up can't-miss performances by Nova Y. Payton, Natascia Diaz, Robbie Schaefer and more at several locations all over the DC area.
Order On-Demand
#MyDCcool Photo of the Month
Share your DC photos with #MyDCcool and we may feature you next month!

The Best Events and Festivals Happening in Washington, DC