Enjoy free summer activities in Washington, DC, including Smithsonian museums, holiday celebrations and much more.
Whether you're planning a summer trip to DC or celebrating the season as a local, we're here to remind you of all the free things to do this summer in the District. From Smithsonian museums to monuments and memorials, summer in Washington, DC makes for an unforgettable time, and it doesn't have to hurt your wallet.
01
Marvel at DC's incredible Fourth of July fireworks
02
Take a nighttime stroll around the monuments and memorials
03
Catch an outdoor movie in one of DC's scenic neighborhoods
Summertime and movies go hand-in-hand. Yes, the biggest blockbusters are in theaters, but step your movie-going experience up a notch and relax outdoors while taking in a classic film or one you've never seen before. These outdoor movie screenings, which feature beautiful scenery, are often free to attend. Turn a summer night into a monumental memory.
04
Check out the Smithsonian Folklife Festival on the National Mall
The free Smithsonian Folklife Festival salutes different international cultures every year on the National Mall with craft exhibits, live music, cooking demos and an expansive marketplace full of pottery, books, textiles, toys, sculptures, clothing and more. The 2023 edition will focus on the Ozarks and the imagination found in American religious communities.
05
Spend an afternoon at the National Gallery of Art and its Sculpture Garden
The National Gallery of Art and its gorgeous outdoor sculpture garden make for the ideal spot for an afternoon stroll. Inside the West Building, you can discover thousands of essential works, organized by period and national origin and arranged in spectacular and comprehensive galleries across two floors of exhibition space.
06
Make a summer voyage to the Smithsonian's National Zoo
The Smithsonian's National Zoo awaits you, offering a free, family-friendly afternoon of seeing lions, tigers, bears, pandas and many, many more. Also, make sure to check out the calendar for can't-miss events.
07
Pay your respects at the National Native American Veterans Memorial
08
Experience the National Museum of African American History and Culture
09
Gaze at lotus flowers and water lilies at the Kenilworth Aquatic Gardens
Kenilworth Park & Aquatic Gardens equals paradise for nature lovers, with its famous water lilies and lotus flowers providing picturesque scenery. The gardens even host an annual festival in honor of the plants, usually in July (note that the celebration could be virtual this year). There's also plenty of space for picnicking and you may even spot some wildlife during your adventure!
10
Let the kids roam at one of the city's splash zones
There's nothing like some water-themed fun in the summertime. DC has plenty of options, including the Capitol Riverfront's Yards Park and its 11-inch basin and dancing fountains, Canal Park's interactive fountain, Georgetown Waterfront Park's 50-foot space and Petworth's spray park.
11
Cool off in the Kogod Courtyard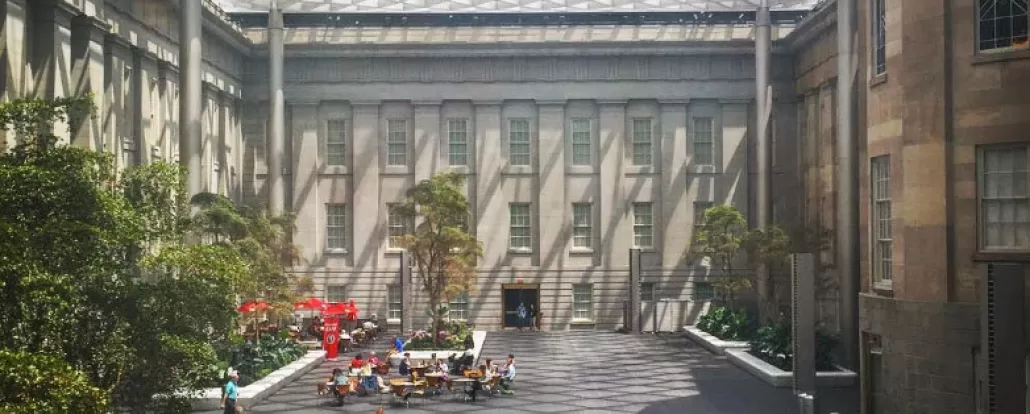 12
Travel back in time at the National Museum of American History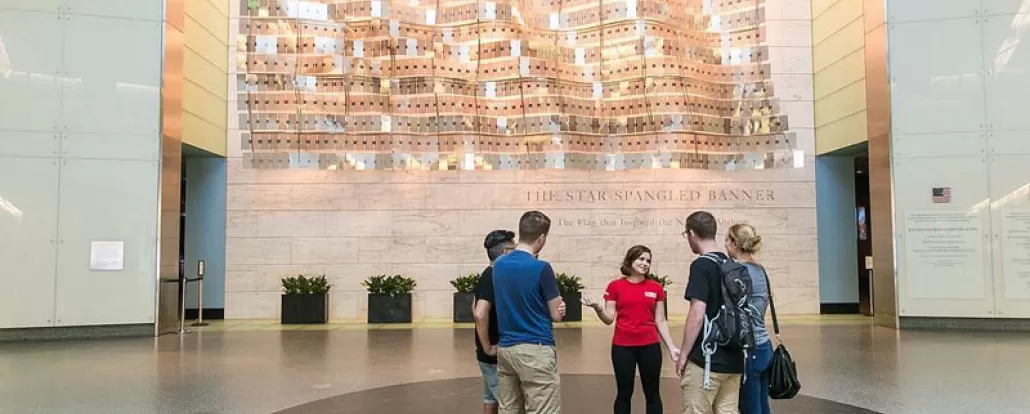 The National Museum of American History is located on Constitution Avenue NW and runs along the National Mall. Through research, in-depth exhibits, extensive collections and public outreach, the museum presents America's history in all of its complexity. The museum's collection features more than three million artifacts, from Dorothy's ruby slippers in The Wizard of Oz to sheet music written by DC legend Duke Ellington.
13
Get wild with the Capital Fringe Festival
During the edgy Capital Fringe Festival (July 13-26 & 20-23), you can catch out-there performances from local creatives, including improv dramas, punk rock shows and colorful dance shows. Events take place at libraries, museums, galleries and other locations throughout the District. Make sure to check out the festival's website as it gets closer for programming information.