Scooter Tour of Monuments & Memorials
3rd Saturdays, Now - Dec 16, 2023. From: 10:00 AM to 12:00 PM
Are you ready to explore the best of DC's monuments and memorials with your entire crew? Look no further! Adventure DC Tricycle Tours is here to provide you and your family or group with an unforgettable experience. Join guided scooter tours and discover Washington DC's iconic landmarks like never before. Our knowledgeable guides will lead you on an exciting and educational journey, offering captivating storytelling and fascinating historical context that will engage both children and adults alike.
You'll effortlessly navigate the city streets by riding electric scooters while avoiding traffic and minimizing walking distances. Scooter tours are thoughtfully designed for families and groups, with short breaks and interactive elements to keep everyone entertained and engaged. Imagine gliding past the Lincoln Memorial, the Washington Monument, and the White House, accompanied by our top guides who will share intriguing insights and historical context. You'll feel as if you've traveled back in time, immersing yourself in the rich history of our nation's capital.
Adventure DC Tricycle Tours personalizes each tour to cater to your interests and needs, ensuring that every member of your group has a memorable and enjoyable experience. Their electric scooter tours offer a fun and unique way to explore the monuments and memorials of Washington DC.
As for bonuses, you'll receive a digital version of our DC guidebook on the monuments and memorials and a companion set of informative infographics. Two interesting PDF maps: an Adventure map of the National Mall featuring fun illustrations of robots, dinosaurs, and mythical creatures, and a Dog map highlighting dog-friendly places and businesses are included with your tour.
Three promo codes you can use: 


The "DCFUN" promo code reduces the pricing from $137 to $70, giving you four (4) amazing digital bonuses


The "DCKIDS" promo code reduces the cost of your kids' ticket who ride with you on your scooter (10 years old and below only) to $30. Kids who ride their own scooters (7 years old and older) must have a separate ticket.


The "DCWHEELS" promo code reduces our Saturday Monuments & Memorials Scooter Tour price from $137 to $30, if you bring your own E-Scooter, OneWheel, or Electric Unicycle (EUC). Using scooters by Jump/Lime, Lyft, Spin, VeoRide, or Bird is not authorized on this tour (although rental from a scooter fleet company is authorized, and our tours do start at a fleet rental company).


Please arrive 20 minutes early to be issued your scooter and given instructions for use.
Nearby Favorites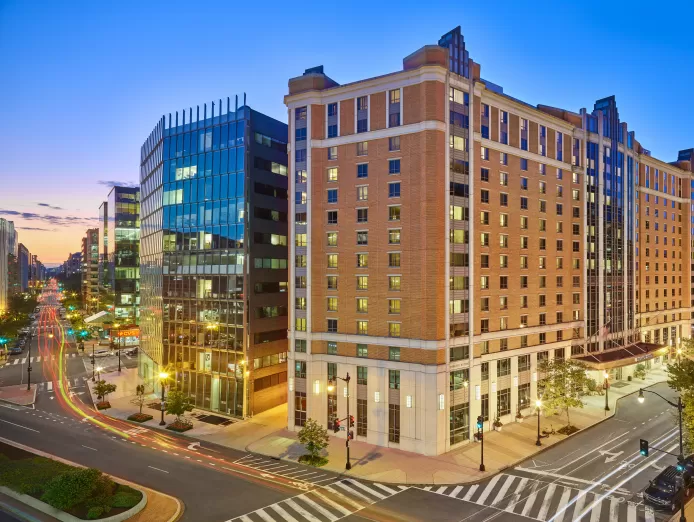 ---
Embassy Suites Washington, DC-Convention Center
Welcome to the Elevated Embassy Suites, a renovated all-suite hotel in...
SPONSORED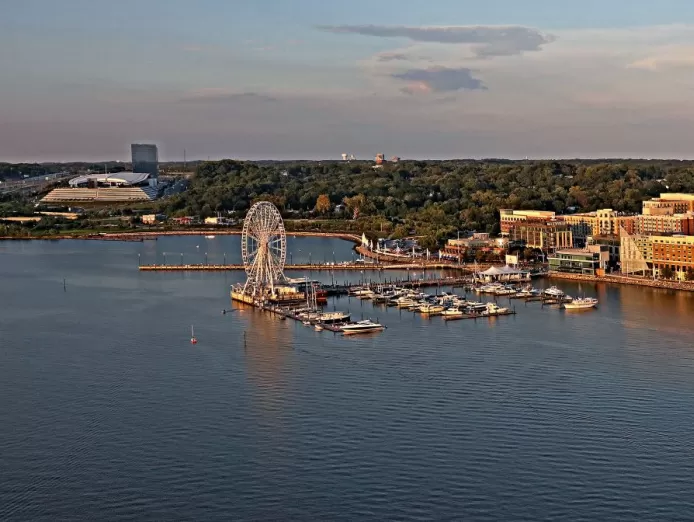 ---
Visit National Harbor
Rising from the banks of the historic Potomac River and just minutes f...
SPONSORED