Dig in to our guide to finding peak flavors and fun during peak bloom

Nothing signifies the arrival of spring in the nation's capital quite like the blooming of the cherry blossom trees and the National Cherry Blossom Festival. But spring is blossoming off the National Mall as well, in the form of cherry blossom-inspired flavors, tours, specials and events from DC businesses. Read on for the District's plethora of options that will take your spring celebration to the next level.
01
Check out the Cherry Picks Program
Savor the taste of spring thanks to the National Cherry Blossom Festival's Cherry Picks Program, run in collaboration with the Restaurant Association of Metropolitan Washington. During the festival, participating restaurants highlight creative spring menus. New this year: the Festival is partnering with the Goosechase App for the inaugural Cherry Hunt, a gamified engagement experience for Festival attendees who can document their Cherry Picks journey for points and a chance to win prizes.
02
See 'PIXELBLOOM' at ARTECHOUSE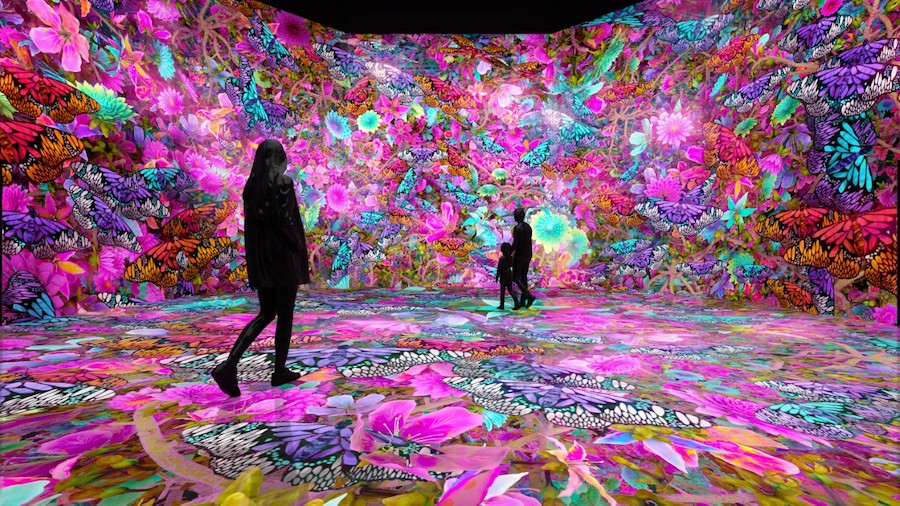 PIXELBLOOM: Timeless Butterflies (March 11 - June 11) invites you to step into a virtual world of cherry blossoms and discover the ephemeral beauty of butterflies and the thrilling exuberance of nature. A kaleidoscope of butterflies is awoken from their winter slumber and pixels burst into full bloom, all in celebration of the coming of spring. Leveraging custom technologies, ARTECHOUSE Studio reimagines the potential of nature, both digital and organic in design, expanding on the world of PIXELBLOOM to create a one-of-a-kind family-friendly journey. Use our special ticket link for 10% off!
03
Experience NoMa in Bloom
Celebrate the return of spring in DC's NoMa neighborhood thanks to the NoMa Business Improvement District. Restaurants and bars all over NoMa will offer special cherry-themed food and drink specials throughout the festival (March 20 through April 16). You can also mark the calendar for the NoMa in Bloom Festival, which will take place at Alethia Tanner Park on April 1.
04
Book a spring getaway at a DC hotel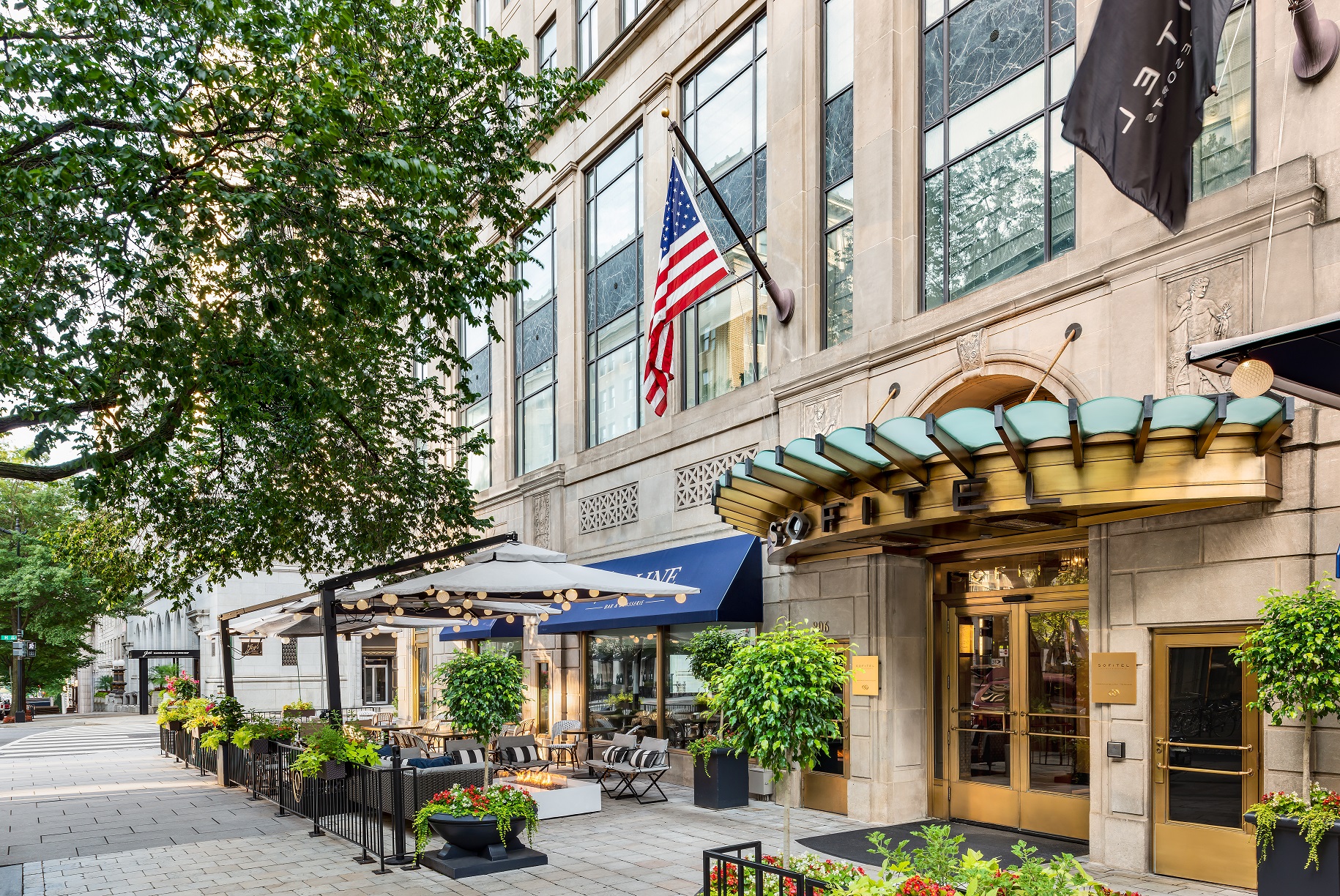 Spring makes for a great time to visit Washington, DC, as the city comes alive with cherry blossom fever. Hotels all over DC are offering awesome springtime deals throughout the coming months.
05
Pedal past the petals with Potomac Paddle Club
It's bring-your-own-beer, bring-your-own-food and bring-your-own-cooler when you hop aboard with Potomac Paddle Club, which offers a vessel for you and your friends to take in the scenery near the cherry blossoms and enjoy an on-the-water picnic. You can pedal or simply let the motor take you along the Potomac River. The boats also have Bluetooth capability, if you'd like to bring your own soundtrack for the trip.
06
Enjoy cherry blossom-themed offerings at historic DC hotels
Some of DC's finest and most historic hotels can immerse you in cherry blossom spirit this spring:
07
Take a water taxi to experience the cherry blossoms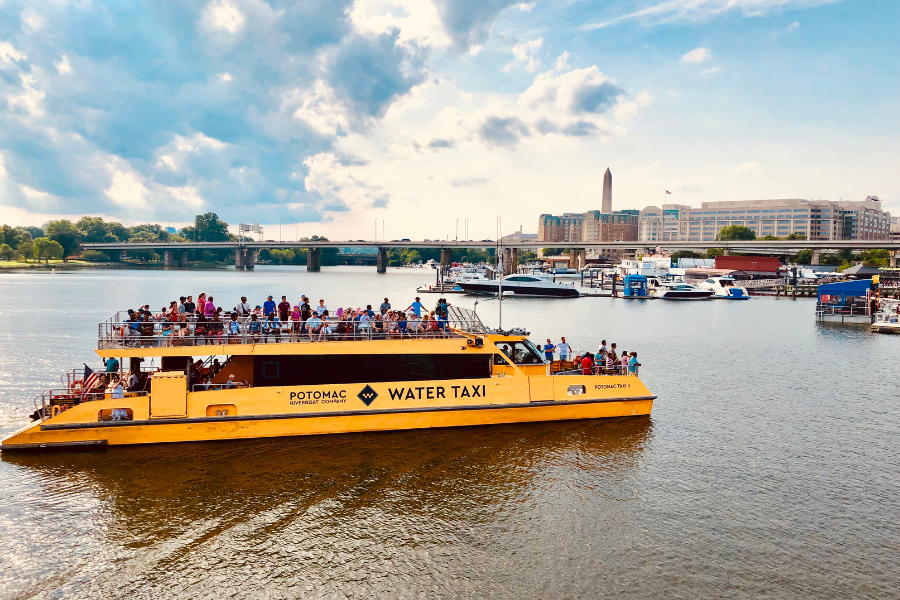 City Cruises by Hornblower offers safe water taxi service throughout the cherry blossom season. Routes that connect to The Wharf, Georgetown, Old Town Alexandria and National Harbor are all featured. You'll be able to enjoy breathtaking views of the city and cherry blossoms as you meander down the Potomac River. The National Park Service forecasted peak bloom for this year's blossoms between March 22-25. The best viewing of the cherry blossom trees typically lasts four to seven days after peak bloom begins, but the blossoms can last for up to two weeks under ideal conditions.
08
Waltz down CityCenterDC's Palmer Alley
Palmer Alley is one of the many highlights of CityCenterDC. The alley offers a majestic walk decorated with different seasonal features throughout the year. The fixtures, picturesque and begging for Instagram love, currently offer pink and red lanterns in honor of cherry blossom season. CityCenterDC also frequently offers free events, including live performances.
09
Mark the calendar for the Pink Tie Party (March 16)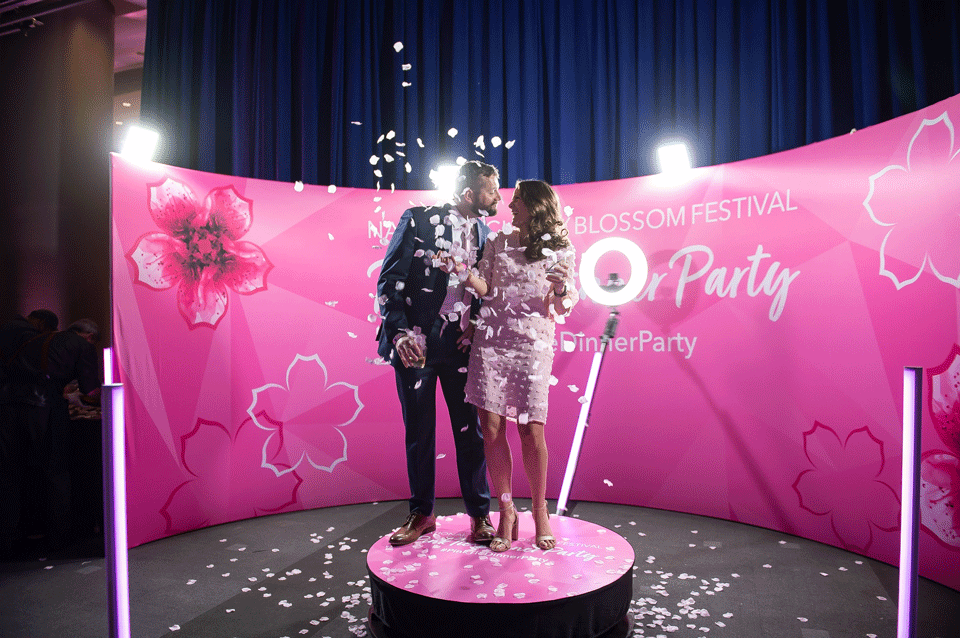 National Cherry Blossom Festival

The Pink Tie Dinner Party raises funds for the National Cherry Blossom Festival, ensuring events remain primarily free and open to the public. The elaborate cocktail party brings on the fun with lots of features: spring-inspired cuisine, a silent auction, live music and dancing. Tickets to this event are limited and guests must be 21 and over to attend.
10
Savor cherry blossom offerings from Dog Tag Bakery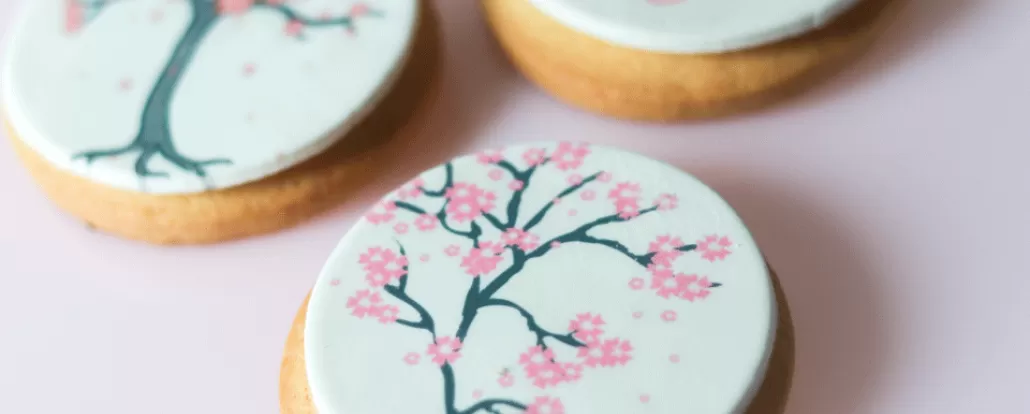 Dog Tag Bakery
DC's Dog Tag Bakery features an array of cherry blossom-inspired creations beginning March 17. Choose from an unbelievable variety that includes cherry chocolate chip cake, cherry sweet rolls, vanilla cake donuts, cherry blossom cookies and spiced cherry breakfast pastries. You can also purchase special cherry blossom gift boxes. Visit Dog Tag Bakery's website for more information. Every purchase goes to support veterans and military families.
11
Attend Bloomaroo at The Wharf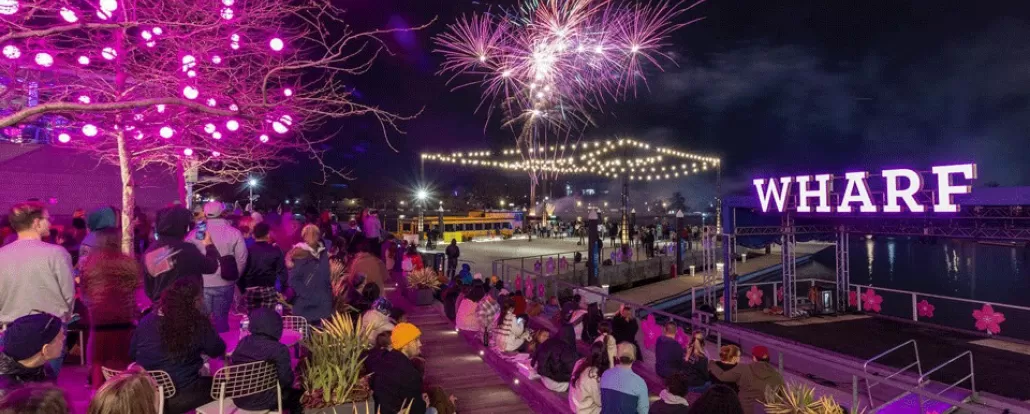 Bloomaroo
Visit The Wharf on April 1 for Bloomaroo®, a free spring extravaganza featuring a full day (2-9 p.m.) of cherry-blossom themed art, music, fireworks and family-friendly fun along the waterfront. Enjoy beer gardens on District Pier, s'mores and live music, including headliner The Royals. You can also check out more than 80 shops and restaurants along The Wharf.
12
Take in Jazz & Blossoms at Franklin Park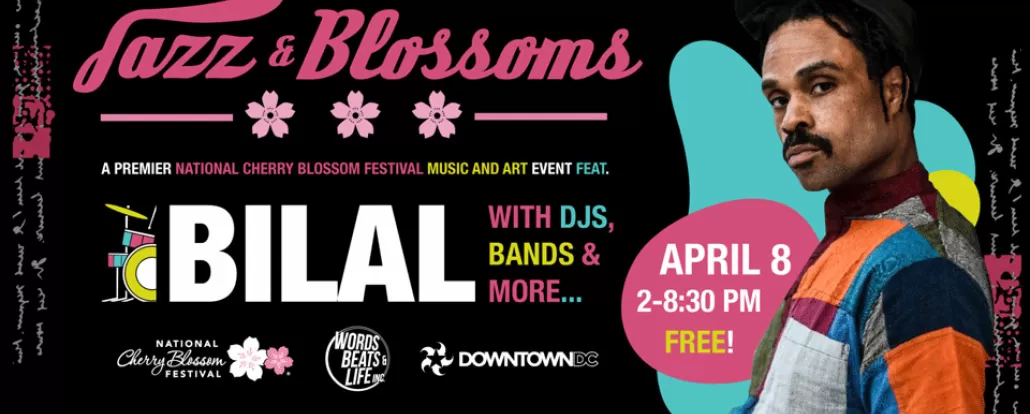 Jazz & Blossoms will take over Franklin Park on Saturday, April 8. The free outdoor event will celebrate the beauty and nature of the city with a musical backdrop, observing the National Cherry Blossom Festival and featuring Grammy-nominated vocalist, songwriter and producer Bilal. Additional performances include Daylight DC featuring DJ Divine & Big Tone All Day, Imani-Grace & Her Big Black Band, Ayo, and DJ John Murph. Jazz & Blossoms will also include a spring-inspired mocktail bar, swag giveaways, mural walls, food trucks, haiku-writing, face-painting and much more.