Foodie shops, edgy restaurants and Union Station lure commuters, office workers and gourmands to this neighborhood of creatives.
This rising neighborhood just north of the U.S. Capitol takes its name from its location – north of Massachusetts Avenue NE. Slurp oysters and buy spices at hip gourmet destination Union Market, rent a bike and hop on the Metro Branch Trail or explore new businesses opening in old warehouses.
01
Catch a flick
Catch new-release movies at the Angelika pop-up location at Union Market. Beer, wine and snacks are available, and the funky lobby is full of retro silver-screen posters. In summertime, you can also catch free, regular movie screenings on Wednesday evenings at the family-friendly NoMa Summer Screen film series in Storey Park.
02
Snack your way through Union Market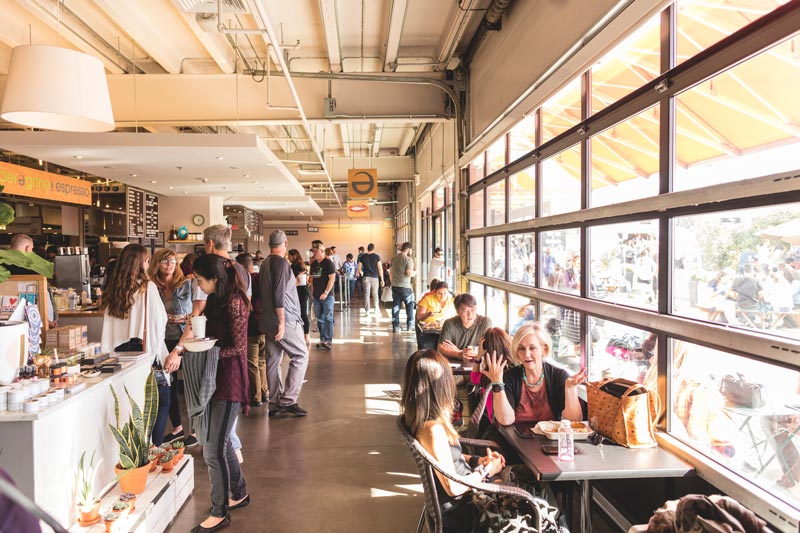 Union Market in NoMa - Food hall and shopping center in Washington, DC
Brooklyn-style bagels, Southern biscuits and locally made sausages headline the can't-miss eats at this rehabbed mid-century market. You can sidle up to the bar at Rappahannock Oyster Co., where sustainably farmed bivalves get paired with a nice wine list or try the brats and brews at Red Apron butchery. Either way, come hungry and expect crowds.
03
Sample edgy Italian fare at Masseria
West Coast-cool decor – an enclosed courtyard with low-slung sofas and firepits, an indoor dining room with an exposed kitchen and lots of exposed brick and glowing light inside – sets the scene for hot chef Nicholas Stefanelli's inventive pastas, roasts and veggie combos. Prix-fixe menus highlight luxe ingredients like foie gras and lobster, but the vibe is relaxed and lively at the Michelin-starred Masseria, and the cocktails are inventive, too.
04
Outfit your kitchen at Salt & Sundry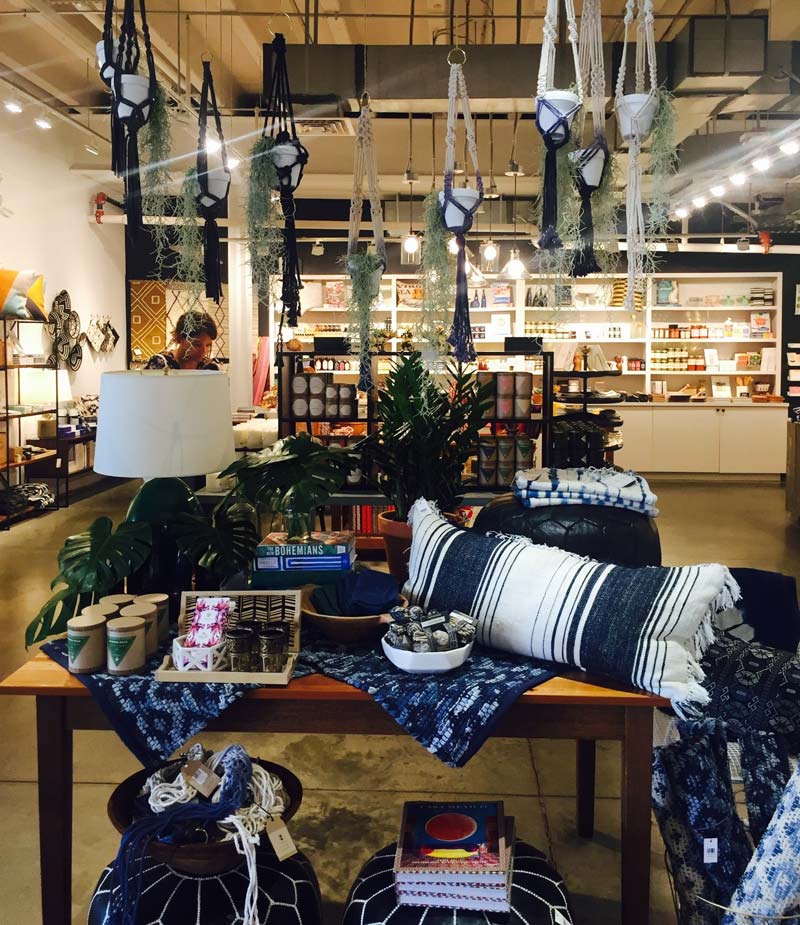 Salt and Sundry boutique in Union Market - Where to shop in Washington, DC
Shop for locally made tea towels, unusual cookbooks and cucina utensils at local food blogger Amanda McClements' carefully curated gift and housewares boutique at Union Market. Cool finds range from cocktail mixes to colorful teacups. Frequent events like tastings and author readings up the appeal.
05
Explore the history of the U.S. Mail at the National Postal Museum
In a landmark 1914 post office, this Smithsonian Institution museum showcases exhibits and artifacts devoted to philately (stamp collecting) and the history of the U.S. Mail. Look for early 20th-century planes, rare stamps (like a printed-upside-down, 1918 "Inverted Jenny") and Pony Express saddles.
06
Ride (or run) along the Metropolitan Branch Trail
07
Take a free tour of the NPR headquarters
Walk through the headquarters of one of the most popular radio stations in America. Check out the museum-style exhibit at NPR, pick up a mug or some other NPR gear, or take a free tour each weekday at 11 a.m.
08
Shop, eat or catch a tour from Union Station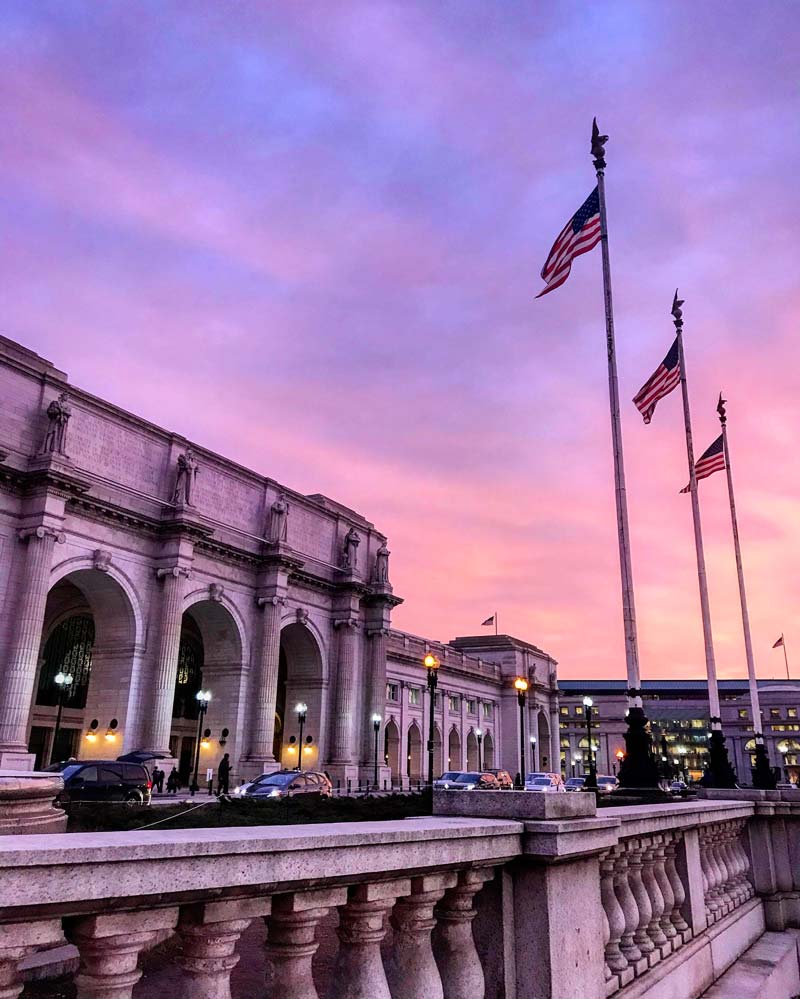 Winter at Union Station in NoMa - Transportation hub in Washington, DC
The second-busiest Amtrak hub in the nation, Union Station is situated along Massachusetts Avenue NE. With shopping, restaurants and tours galore, Union Station is a great place to stop as you explore NoMa.
09
Sip locally made spirits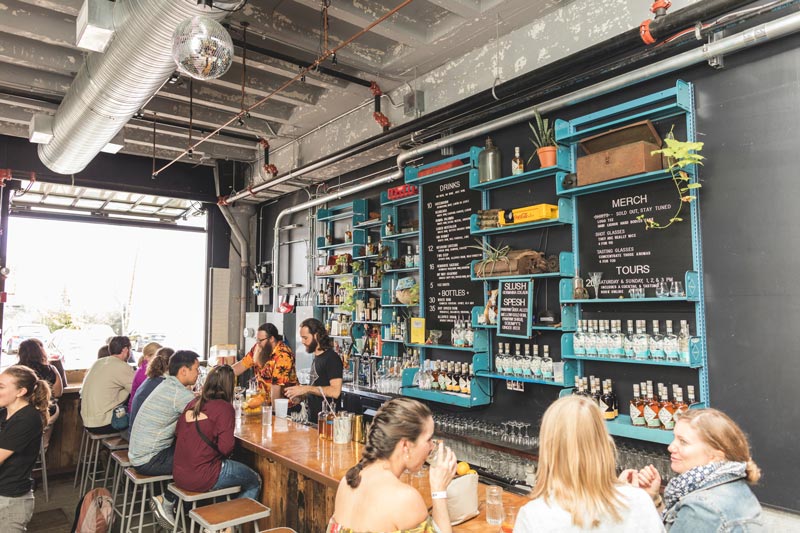 Cotton and Reed Rum Distillery in NoMa near Union Market - Distilleries in Washington, DC
North of Massachusetts Avenue NE near Union Market is home to a thriving vodka, gin, rum and bourbon distillery scene. While there are plenty of distillieries in and around DC, visitors to NoMa will find Cotton & Reed producing rum in a creatively outfitted former ice warehouse, as well as One Eight Distilling, Republic Restoratives Distillery, Jos. A Magnus & Co. and New Columbia Distillers/Green Hat Gin.
If you're excited to explore all quadrants of the nation's capital, continue to make your own discoveries Washington, DC's neighborhoods.