Celebrate summer's last big weekend with free events, outdoor activities and cultural experiences in the nation's capital.
We're taking the work out of making your Labor Day weekend plans. Close out your summer in Washington, DC with the best activities, events and things to do. Here are a number of ways to make the weekend a memorable one, including safe, in-person activities and DC-themed at-home fun. Check out the latest info regarding the District as you consider your options.
 

01
Enjoy the banks of the Potomac and Anacostia rivers
Take advantage of the waning days of summer and head to one of the many waterfronts in and around the District. Make a splash with plenty of safe, family-friendly outdoor water activities to choose from, including kayak and paddleboard rentals, grabbing a meal to-go and enjoying gorgeous on-the-water scenery.
02
Take a stroll through a DC park
DC's outdoor offerings turn the city into a summertime playground. There's the 2,000+ acres of Rock Creek Park, the Capitol Columns at the scenic U.S. National Arboretum, the neoclassical beauty of Malcolm X Park and more. Additionally, you can check out the gorgeous gardens of Tudor Place and gaze at outdoor sculptures at the Hirshhorn.
03
Make it a DC date night
We've put together some DC-themed date nights that can safely be enjoyed in-person or virtually. Suggestions include watching a movie shot in the nation's capital, listening to music from DC, playing a District-themed game and much more.
04
Re-visit the Zoo and watch the Giant Panda Cam
05
Watch the national pastime and grab some tasty items to go with it
The 2019 World Series champion Washington Nationals are welcoming fans to Nationals Park again, with limited capacity and safety protocols in place. Fortunately, the team will be in DC for a for a five-game weekend series against the New York Mets from Sept. 3-6 (the teams will play a doubleheader on Sept. 4). Make sure to check the Nationals' website for ticket details and availability. And if you can't make it to the game, note that all Nats games can be viewed on MASN locally or heard on 106.7 The Fan on your FM dial.
06
Safely marvel at 'Renewal 2121' at ARTECHOUSE
Although spring is in the rearview, you can still be dazzled when you immerse yourself in this cherry blossom-themed exhibit at ARTECHOUSE, which is currently open with limited admission and timed tickets and masks required (make sure to read all the safety guidelines before booking a visit). In Renewal 2121, you'll be immersed in an industrial city where nature is combating the onslaught of an overreaching metropolis, a stark warning if mankind continues at its current pace. Hope is found through cherry blossoms peeking through neon lights, showing the way for those ready to take action.
07
Make monumental memories
The National Mall is America's front yard, where the past, present and future come together. The monuments and memorials, including the Lincoln Memorial, the Washington Monument, the strikingly detailed Martin Luther King, Jr. Memorial and the World War II Memorial, honor American forefathers and heroes in majestic fashion. Visiting the Mall is an ideal way to pay tribute on Labor Day weekend.
08
Learn about espionage inside the International Spy Museum
Visit the recently relocated International Spy Museum in L'Enfant Plaza to discover the ins and outs of the espionage trade, from gadgets to strategies to costumes. The museum has capacity limitations in place, as well as social distancing guidelines and mask requirements – read more about their protocols before securing a ticket. During your visit, kids will love the Undercover Mission, which allows you to hone your spy skills while exploring the incredibly interactive museum.
09
Savor a meal outdoors
Many of DC's beer gardens, patios and rooftop restaurants are offering safe, socially distant dining experiences that you can savor during the holiday weekend. Takeout and delivery service also remains a safe dining option, if you want to bring home a delicious meal and hang out on your own deck or patio.
10
Take a journey through The Mansion on O
The Mansion on O and the O Street Museum together make an only-in-DC spectacle, with 100 rooms inside the mansion and 70 secret doors that offer surprises at every step. Friday and Saturday nights mean Family Fun Nights, which include a socially distant tour with all types of history, intrigue and mystery awaiting along the way. Bring a shopping bag, as all items are for sale. Note that children under 17 must be accompanied by an adult at all times.
11
Make the trip to the historic Mount Vernon
Head to Virginia to spend a day at Mount Vernon, George Washington's former estate that also features a museum. The estate is hosting visitors and masks are required. With a panoramic view of the Potomac River, choose from a tour of the Mansion, Gardens, the Tombs or the Distillery and Gristmill. Start your visit in the Ford Orientation Center to see a film, and then plan your day with the help of the living history guides.
12
DC Festival of Magic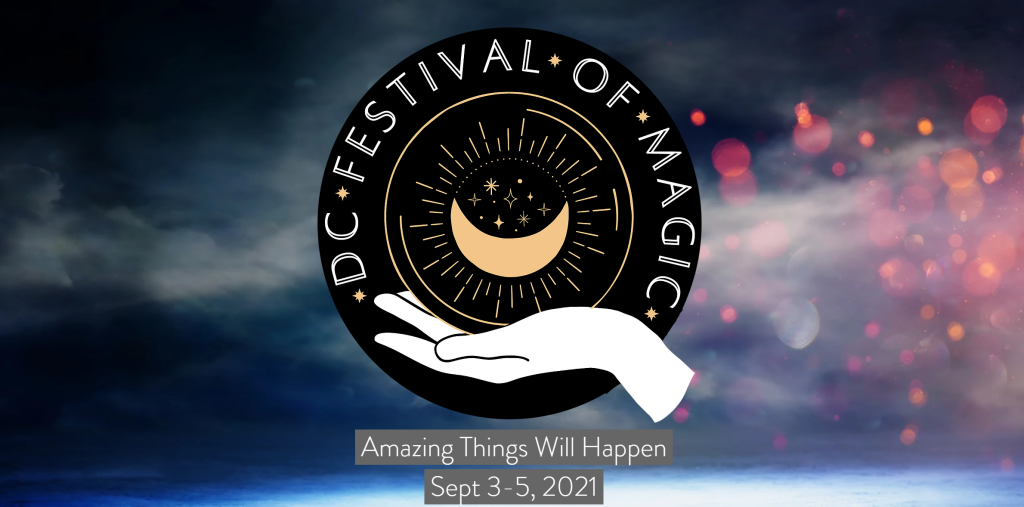 Get ready to work your magic one last time this summer with a dazzling display of illusions. Set in downtown DC at the Capital Hilton, the three-day-long festival features multiple magicians, including master Brian Curry. Families with young children will want to mark Sunday at 2 p.m. for the Mr. Barry Family Show. Get your tickets today.
13
DC JazzFest
Washington, DC's star-studded jazz history reigns on with the DC Jazz Festival, an annual showcase of national and local musicians taking place this Sept. 1-5. This can't-miss event is the District's premier jazz festival, serving up a diverse selection of national and international masterclass jazz artists, performing at The Wharf. Like much of DC, many concerts during the festival are free, and that's just one of the many reasons why you should attend this wonderful celebration.