From outdoor events to rooftop views, we've put together a dreamy DC bucket list for your next adventure.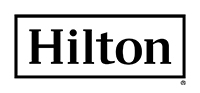 In the spirit of welcoming all back to DC, we've gathered up some of the most exciting reasons to visit the nation's capital this summer, culminating in a lively Labor Day send-off.
What you need to know: capacity limits have been lifted and museums and attractions have reopened, meaning you have plenty of ways to explore DC. If you're interested in catching a baseball game, savoring a Michelin-starred meal or exploring colorful street murals throughout the city, it's all possible. Right now is the perfect time to plan your next visit to DC with these memory-making, only-in-DC trip ideas.
Learn more about the latest travel status and health precautions in DC.