Your students will learn and have fun with these student group-friendly Science, Technology, Engineering, Arts and Math programs offered in Virginia.
Day 1 – Prince William County
Morning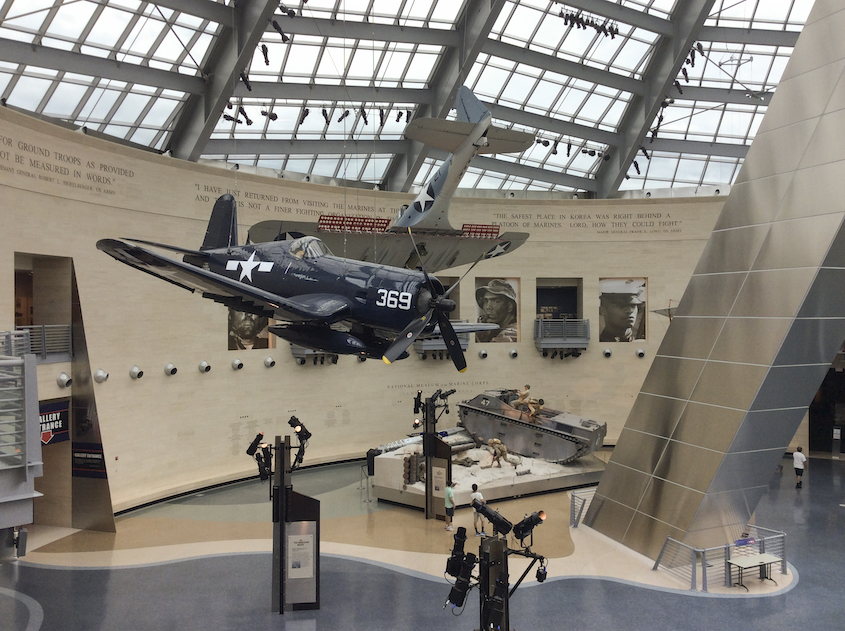 Virginia Tourism Corporation
Start the day with a visit to the National Museum of the Marine Corps where you can test your skills as a Marine and learn more about those who have fought for our freedom. Explore the Legacy Walk Exhibit which tells the story of the nearly 250-year history of the Marine Corps. View the film, We, The Marines to learn about the journey of Marines from boot camp to training, deployment and coming home. Scavenger hunts, educational resources and topic worksheets centered around STEAM skills used by modern-day Marines enrich your visitor experience. Stay for lunch in the Devil Dog Diner or order box lunches to go.
Afternoon
Pay your respects during a private flag placing experience in Quantico National Cemetery at the graves of veterans whose remains were previously forgotten. This moving group experience, hosted by the Missing in America Project, includes a guided tour of the cemetery and stories of the unique veterans and their families. 
Next up, rev your engines with a hands-on learning and driving experience led by educators at the Autobahn Indoor Speedway STEM Academy (AISSA). This program starts with a 30-minute educational class. Students will participate and learn about the science involved in racing such as acceleration, friction, angles, degrees and momentum. Finish with a thrilling indoor go-kart race!
Evening
Continue the competition at Uptown Alley next door. There's bowling, laser tag and arcade games. Enjoy a delicious dinner at Uptown Alley or just steps away are multiple options to choose from at the food court at Manassas Mall. Top off your evening in Prince William County with a little retail therapy.
Day 2 - Richmond Region
Morning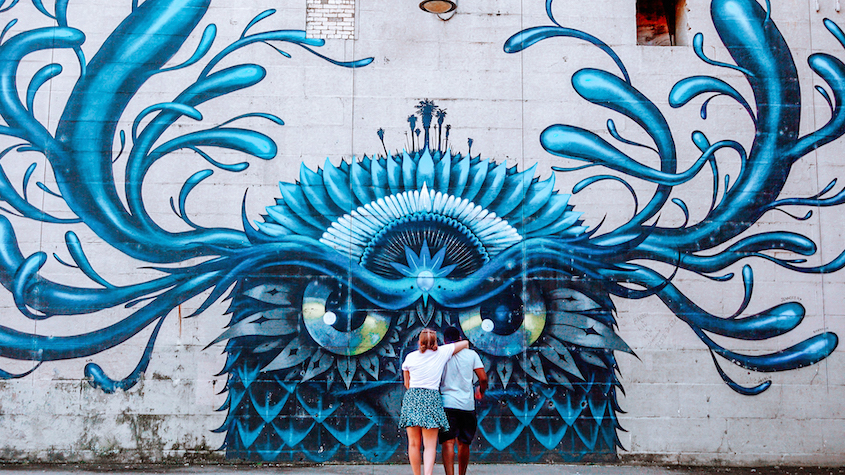 @thedetour_duo
Travel to Richmond and along the way, stop off at the Virginia Welcome Center in Fredericksburg to get a group photo in front of the LOVEwork. 
Begin your time in Richmond with a driving tour of the many colorful murals painted by locals and international artists. End your driving art tour with a free gallery visit at the Virginia Museum of Fine Arts. With a collection of art that spans more than 5,000 years, plus special exhibitions, the VMFA is recognized as one of the top comprehensive art museums in the United States. Enhance your visit with a guided tour or use the educational resources offered at the museum.
 
Afternoon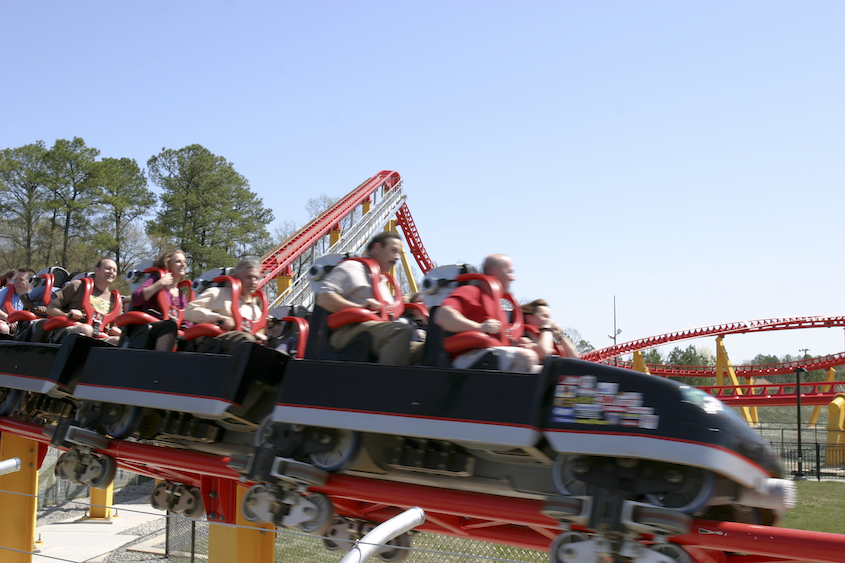 Virginia Tourism Corporation
Enjoy lunch at VMFA in the BEST Café or travel to Kings Dominion and begin your adventure with lunch at the theme park. In addition to being a lot of fun, Kings Dominion offers a variety of educational programming and performance opportunities for student groups. Plan your visit in the spring to coincide with Education Days for STEM learning. If you can't come on one of those days, don't worry, as there are downloadable workbooks to help guide your learning any day. 
Would your group like to perform under the Eiffel Tower or march along International Drive, all without leaving the country? Kings Dominion's Performance in the Park program offers students a chance to share their talents with thousands of spectators.
Evening
Continue the fun at Kings Dominion with dinner in the park so you'll have plenty of time to explore the park's more than 60 rides, shows, attractions and waterpark. New in 2022 is Jungle X-pedition where you can take a ride on Tumbili, Virginia's first 4D spin coaster. The coaster is 112 feet tall with a 90-degree vertical lift + magnetic technology that induces and controls spinning.
DAY 3 – Charlottesville/Albemarle County
Morning
Start the day with a tour of Monticello, Thomas Jefferson's beloved home. See firsthand Jefferson's gadgets and innovative creations as you explore the home and grounds. While president, Jefferson sent the Lewis & Clark Expedition out to explore the newly acquired western portion of land acquired in the Louisiana Purchase.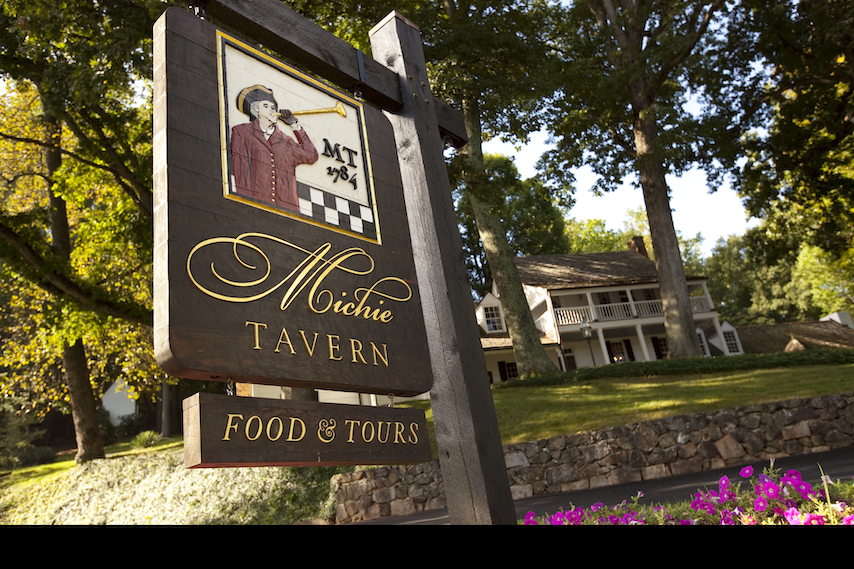 Virginia Tourism Corporation
Take a break to enjoy an 18th-century dining experience at the historic Michie Tavern, including southern favorites like fried chicken, black-eyed peas, mashed potatoes and buttermilk biscuits. While there be sure to browse the General Store within the Meadow Run Grist Mill ca 1797 and visit the Metal Smith Shop and Artisan Shop. 
Afternoon
Continue the expedition story at the Lewis & Clark Exploratory Center with hands-on activities such as mapmaking, journaling, carpentry, photography, science walks and much more. The center is located along the Rivanna River on land once owned by William Clark's family. It features an exhibition hall and a full-size replica of the boats used in the Lewis & Clark Expedition.
Evening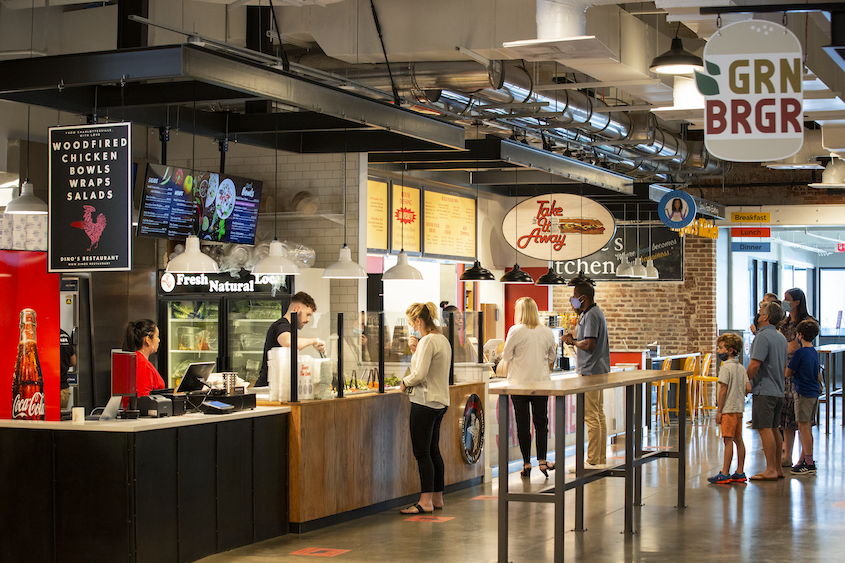 Virginia Tourism Corporation
For dinner, check out the new Dairy Market with its 12+ food stalls, a full-service restaurant, retail shops and group dining voucher program. There is also a private event space if your group prefers to dine together. Located in the historic Monticello Dairy building and just steps away from the University of Virginia, it's centrally located when touring Charlottesville and Albemarle County.