Double dip in the DC area by visiting a major attraction and a less-crowded alternative
DC is filled with can't-miss attractions, including the beloved National Mall and its litany of monuments, memorials and museums (all of which are free to visit). However, before or after experiencing a popular spot, you can explore a related – but less busy – attraction. Below are some of our favorite combos to enjoy in the nation's capital and the surrounding area.

Lincoln Memorial/President Lincoln's Cottage
There are so many cool aspects of the Lincoln Memorial: its positioning on the Mall, the larger-than-life statue of Abe, some of his most famous words inscribed on the walls, its view of the Reflecting Pool. Make sure you read our guide to the monument for even more details. You will then want to visit President Lincoln's Cottage, a 250-acre campus in Northwest DC which features a historic site and museum in commemoration of the locale, where Lincoln developed the Emancipation Proclamation. Book a guided tour to enrich the day (and don't forget to explore Ford's Theatre as part of your Lincoln-themed itinerary).
 
One Life: Frederick Douglass at the National Portrait Gallery/Cedar Hill
Through April 21, 2024, you can experience the National Portrait Gallery's in-depth exhibit on Frederick Douglass, one of the most influential people of the 19th century thanks to his outspoken abolitionism, activism, speeches and writings. After you view the awesome collection of prints, photographs and ephemera focused on Douglass at the Gallery, head over to Cedar Hill, also known as the Frederick Douglass National Historic Site, where the icon lived for the last two decades of his life. Both locations are free to visit.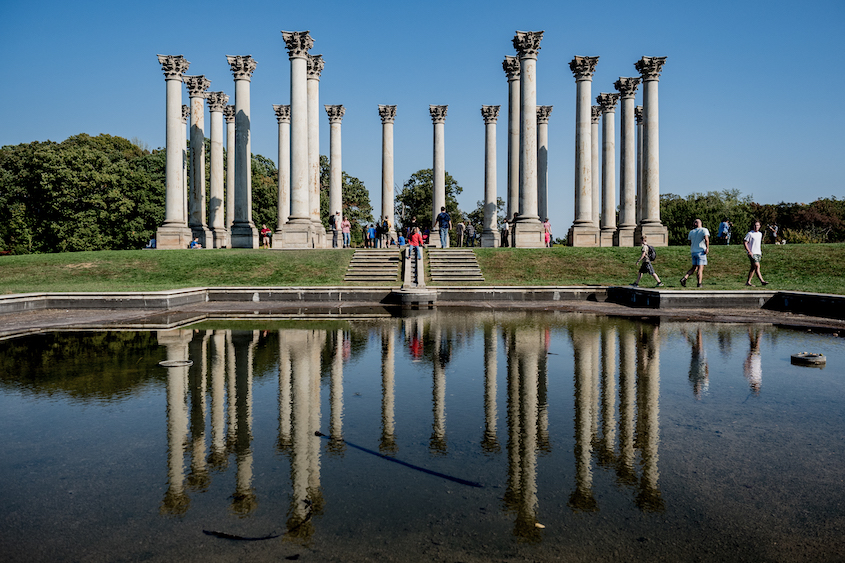 U.S. Capitol Building/U.S. National Arboretum
The world-famous domed building that is home to the U.S. House of Representatives and the Senate can be toured for free; just make sure to reserve a date and time for your excursion and you can enjoy the insights of a professional tour guide as you walk through the Capitol Building. What you may not know: over at the U.S. National Arboretum (which offers free admission as well), you can take in the National Capitol Columns, an installation of 22 Corinthian columns that once supported the east portico of the building. The Arboretum also features 446 acres of natural beauty and the National Bonsai & Penjing Museum.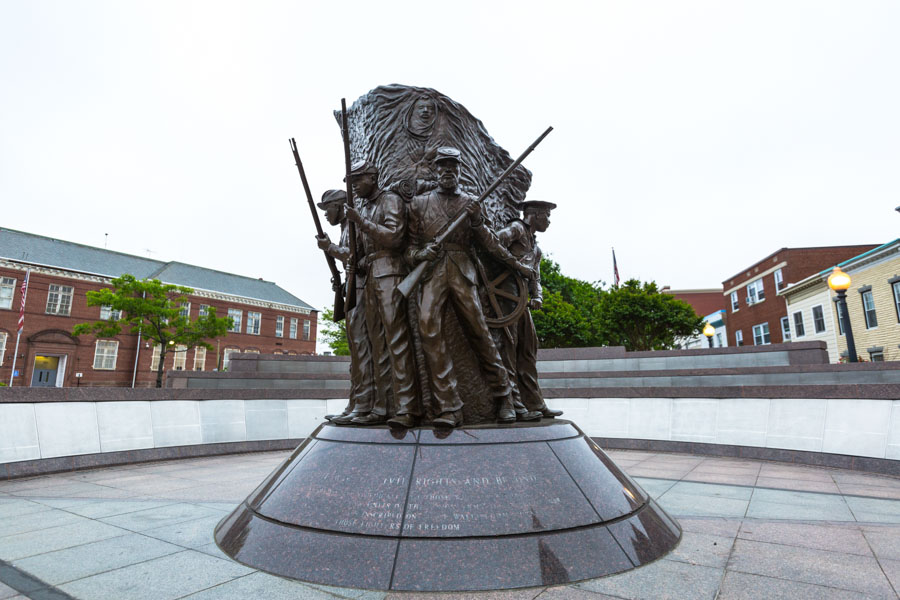 National Museum of African American History & Culture (NMAAHC)/African American Civil War Memorial
You'll want to reserve timed passes to the latest Smithsonian museum to grace the Mall. Since NMAAHC opened in 2016, it's become one of the most popular attractions in DC thanks to its comprehensive look at the Black experience in America, from slavery to the Civil Rights Movement to Black Lives Matter. Just across town, check out the African American Civil War Memorial, located at the corner of Vermont Avenue, 10th Street and U Street NW. We highly recommend additional exploration of the neighborhood, one of the most vibrant and historic in DC; it was once known as "Black Broadway".
 
National Air & Space Museum/Steven F. Udvar-Hazy Center
Did you know that you can take your imagination to infinity and beyond at two separate locations in the DC area? Aside from the National Mall's museum, which recently unveiled the first phase of a multi-year renovation, there's the Steven. F Udvar-Hazy Center, located just south of Dulles Airport in Chantilly, Va. Both museums are free to visit, but you will need a timed-entry pass for the Air & Space Museum in the District, which ensures the facilitation of crowds. Passes are not required for the Udvar-Hazy Center.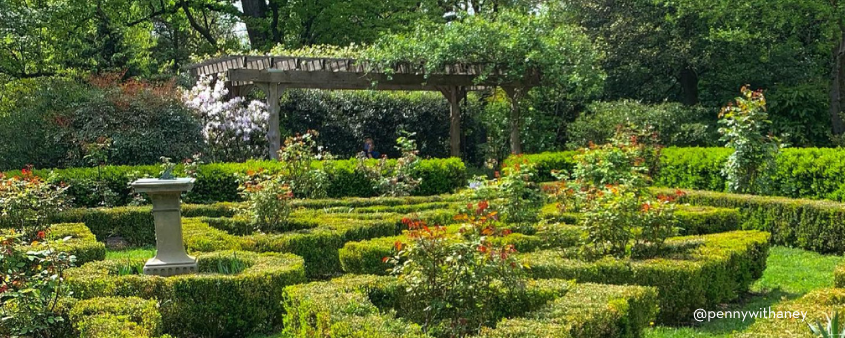 @pennywithaney
George Washington's Mount Vernon/Tudor Place
The riverside abode of the first U.S. president (located in McLean, Va.) is a scenic marvel that also offers immersive historical experiences, four gardens, tours of the expansive mansion and exciting events year-round. While not as large of an estate, Tudor Place in DC's Georgetown neighborhood was home to six generations of Martha Washington's descendants from 1805 to 1983, providing additional (and fascinating) context to the history of the first First Family of the nation. You can also learn essential history about the enslaved workers and families who lived and worked on both properties during your visits.
 
The John F. Kennedy Center for the Performing Arts/Atlas Performing Arts Center
Affectionately known as the Kennedy Center, the one-of-a-kind performance hub is a cultural metropolis unto itself, featuring some of the world's most talented performers through a wide range of plays, concerts, operas, comedy shows and much more. Millennium Stage hosts a free performances Wednesday through Saturday nights at 6 p.m. and The REACH is a jaw-dropping indoor/outdoor on-site expansion. Over on H Street NE, the neighborhood staple that is Atlas Performing Arts Center may offer productions and performances on a smaller scale, but they're no less alluring and enlightening. Local theater companies (including ExPats Theatre and Mosaic Theater) bring cutting-edge new plays to Atlas throughout the year. The Center also hosts dance performances, improv shows, symphony concerts and the annual Intersections Festival, a community-focused, weeks-long commemoration of art that positively impacts our society through education, inspiration and entertainment.