Book your next vacation to the nation's capital and visit these only-in-the-District museums, free of charge
When planning a vacation, Washington, DC should be at the very top of your list. The nation's capital offers more than 100 free things to do, but it should come as no surprise that museums are some of the most popular attractions.
We've gone into deep detail on four of the city's most popular museums (including one dedicated to living animals), none of which charge admission.

Smithsonian's National Zoo
In the heart of the nation's capital lives a portal to wildlife from around the world. Smithsonian's National Zoo offers a firsthand, family-friendly experience through a 163-acre urban park in the Woodley Park neighborhood teeming with roughly 2,700 animals that represent more than 390 species.
The zoo is also connected to the Smithsonian Conservation Biology Institute (a non-public facility located in Front Royal, Va.), a global effort to conserve species and train future conservationists. This focus on preserving endangered animals extends to the zoo, as one-fifth of its exhibited species fall into this category.
Facing the Brink: Conservation Wins at the National Zoo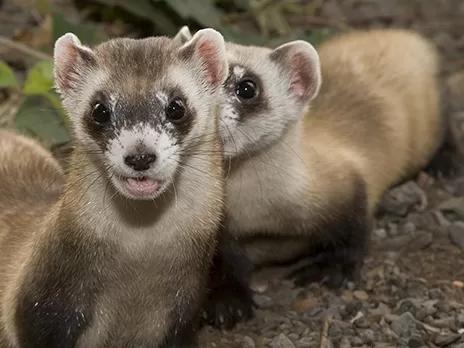 01
Assumed to be extinct in the early 1980s, the black-footed ferret population has rebounded to endangered status thanks to efforts by the National Zoo. Credit: Smithsonian National Zoo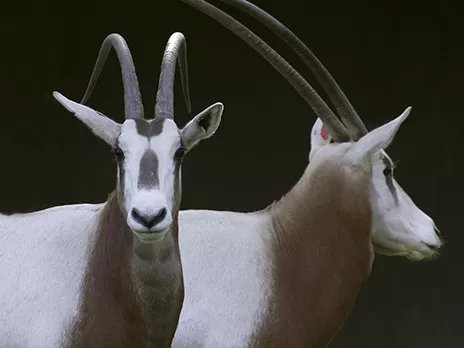 02
The zoo is helping to restore the scimitar-horned oryx population, which is now extinct in the wild, in hopes to reintroduce it to its native Tunisia, Niger and Chad. Credit: Smithsonian National Zoo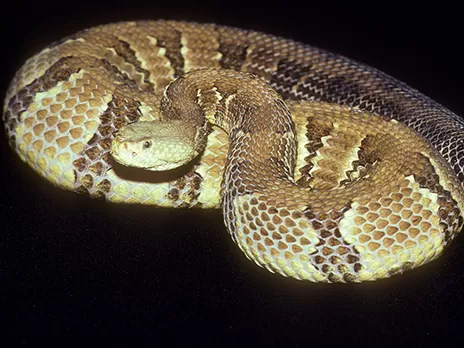 03
The timber rattlesnake in America is not endangered, but populations are decreasing due to deforestation and development across the U.S. Credit: Smithsonian National Zoo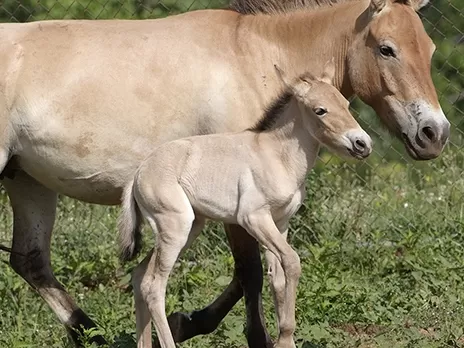 04
Wild horses from Mongolia, Przewalski's horses are considered critically endangered. Credit: Smithsonian National Zoo
Meet Xiao Qi Ji, a panda cub with personality
History
DC's zoo story begins back in 1886, with the founding of the National Museum's Department of Living Animals. By 1889, an act of Congress officially created the zoo, with plans overseen by secretary of the Smithsonian Samuel Langley, conservationist William Temple Hornaday and landscape architect Frederick Law Olmsted, who designed the grounds of the U.S. Capitol.
The trio created both a public destination for animal lovers and a refuge for wildlife under attack in North America.
By the 1960s, the zoo had moved from exhibiting a small collection of exotic animal species to becoming a major force for conservation, as its efforts focused more intently on breeding and studying endangered species and providing its inhabitants with professional healthcare. In 1958, the zoo hired its first full-time veterinarian. By 1975, the Conservation and Research Center was founded, which is now known as the aforementioned Smithsonian Conversation Biology Institute.
Experience
Visit the National Zoo today  (passes are required) and prepare to be dazzled in this oasis of animal wonders. With 18 distinct areas to explore, make sure to don your best walking shoes. The Giant Panda Habitat is a notable attraction for the Zoo, where the beloved duo of Mei Xiang (adult female) and Tian Tian (adult male) reside.
Mei Xiang, having already given birth to three surviving cubs, birthed a baby boy named Xiao Qi Ji. Follow along by watching the zoo's
panda cam
.
Make sure you visit Elephant Trails, where you can observe Asian elephants in a two-acre outdoor space. The Small Mammal House is a veritable variety show of species; golden lion tamarins live here, as do lemurs, meerkats, foxes, ferrets, mongooses and armadillos. The Great Ape House is home to gorillas and orangutans and you might see the latter swinging around on the O Line, a 50-foot-high suspended cable track that extends outside the habitat. The Reptile Discovery Center will have the kids marveling at king cobras, rattlesnakes, tortoises, crocodiles and gila monsters; a Komodo dragon exhibit is also located just behind the building. There's also lions, tigers, bears, bison...we could keep going. You should just go ahead and 
start planning your route
.
Planet Word
The free museum highlights the incredible power of language through interactive exhibits and word-themed installations. Planet Word is the world's first voice-activated museum, a technological achievement that aims to inspire a love of literacy through a multicultural lens.
In So Many Words ...
Located at 925 13th Street NW in the Franklin School building, one of DC's first public schools
The site of the world's first wireless voice transmission, conducted by Alexander Graham Bell in 1880
A major restoration revitalized the Great Hall, replicating the original frescos and grand staircases
Read More About Free Things to Do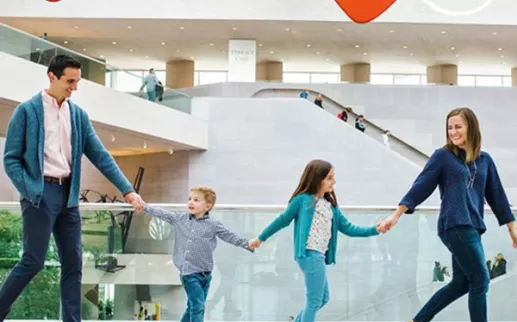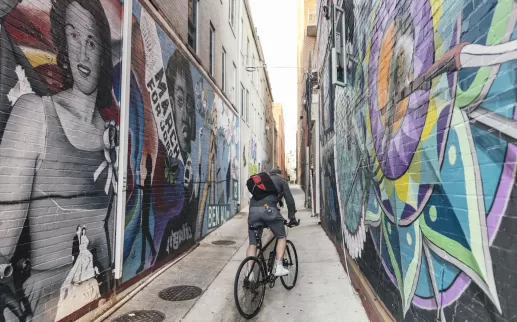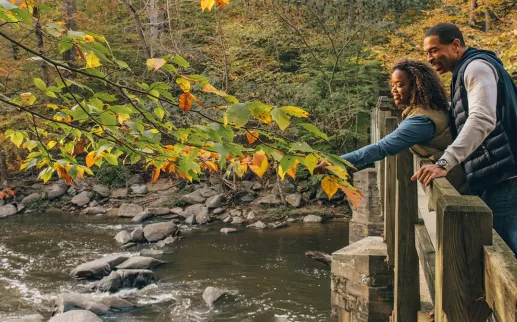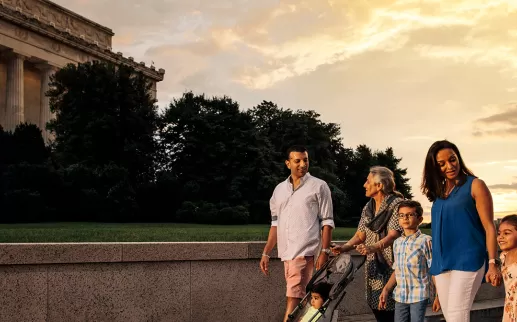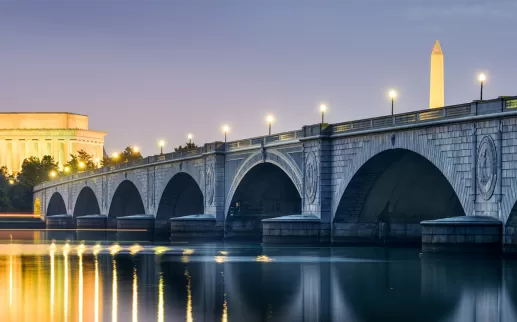 Experience
The state-of-the-art museum immediately stands out for its awe-inspiring interactive capabilities. As a visitor, you bring the building to life by engaging with the written word and spoken language, making for an experience unlike any other in the District. A Word to the wise: While Planet Word does not charge admission, donations are encouraged.
The Speaking Willow Tree, the first permanent installation in DC by trailblazing artist Rafael Lozano-Hemmer, welcomes guests in hundreds of languages as they pass through its branches. The immersive metal sculpture designed to look like a weeping willow features 364 individual speakers and 3.6 miles of ethernet cable.
Exhibits
The upper floor of Planet Word consists of three exhibits, including First Words, which looks at how we learn our first language. The Spoken World will amaze you with the diversity of languages around the globe through speakers and signers of 31 native tongues. The talking, 22-foot-tall wall Where Do Words Come From? examines the English language and origins of many commonly used words.
 
The museum's middle floor is perhaps its most adventurous. You can test out your public speaking skills, use words to transform the color in the room around you, browse a magical library (and secret room) filled with literary secrets, in which certain books you can place on the table "come to life" with digital images. You can also sing an iconic song karaoke-style and step into a humor gallery to determine the funniest member of your crew. On the lower floor, the
Words Matter
exhibit offers a recording booth that welcomes you to share a story of how words have changed your life. You can also hear stories from others around the globe.
I'm Sold!
showcases how advertisers use language to influence consumers and asks you to craft your own copy.
Your visit is not complete until you check out Planet Word's Shared Studios' Portal, which is equipped with audio-visual technology that allows you to converse and interact with citizens from all over the globe as if you were in the same room. Planet Word and Shared Studios have also collaborated on the DIVERCITIES initiative, which will connect DC locals to moderated conversations with poets, artists, journalists and activists from around the world.
Planet Word has reopened! For more information about tickets, hours and event programming, visit the museum's website
.

Alan Karchmer
Smithsonian National Museum of African American History and Culture
When this landmark museum opened, the nation's capital added yet another architectural marvel to the National Mall. Designed by the renowned David Adjaye, the exterior is a masterfully crafted, three-tiered bronze-colored screen, with a lattice that pays tribute to the intricate ironwork forged by enslaved African Americans in the southern United States. Before stepping inside, you're made aware that an astounding and essential history awaits. The museum is home to the African American story, which in many ways is the story of America itself.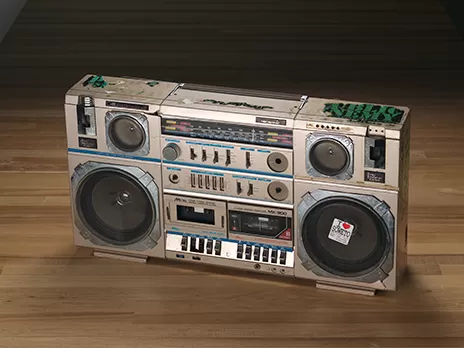 01
Boombox owned by Chuck D and used by hip hop group Public Enemy. Credit: Collection of the Smithsonian National Museum of African American History and Culture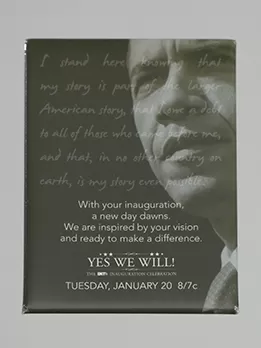 02
Pinback button for BET's celebration of Barack Obama's 2009 Presidential Inauguration. Collection of the Smithsonian National Museum of African American History and Culture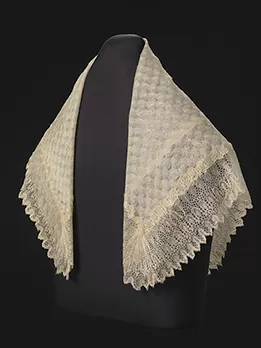 03
Silk lace and linen shawl given to Harriet Tubman by Queen Victoria. Collection of the Smithsonian National Museum of African American History and Culture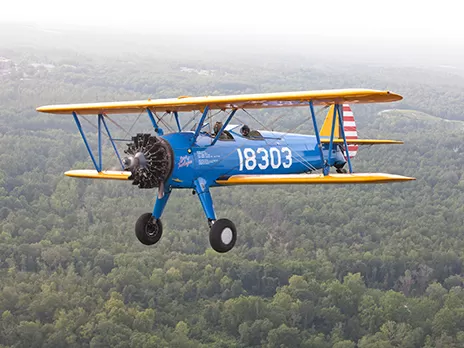 04
Training aircraft used by the airmen of the Tuskegee Institute. Collection of the Smithsonian National Museum of African American History and Culture