The History
Ethiopians began immigrating to the United States in the 1970s, and many landed in the DC Metro area. They established communities in the Adams Morgan neighborhood and Shaw's 9th Street corridor, which was abuzz with restaurants, markets and shops and became known as "Little Ethiopia." In 2019, the DC government renewed its Sister City Agreement between Addis Ababa to enhance the collaborative partnership between the two capitals. A year later, a ceremonial resolution to officially honor the corridor as "Little Ethiopia" was approved by DC Council.
The Cuisine
Dig in to the District's Ethiopian culture at an abundance of restaurants spanning Little Ethiopia and beyond. Visit Ghion, Dukem, Aburare and the Habesha Market along U Street and in Shaw, Ethiopic on H Street NE or Michelin Bib Gourmand selection Elfegne in Adams Morgan for authentic flavors.

What to expect: You're supposed to eat with your hands. Almost every meal includes injera, a soft, spongy flatbread that doubles as dining utensils meant to scoop and soak up veggies, salads and stews. On top of the base of injera, you'll discover a wide variety of traditional dishes, including doro wat (a spicy chicken stew), kitfo (a raw beef dish) as well as lentil-filled vegetarian and vegan options.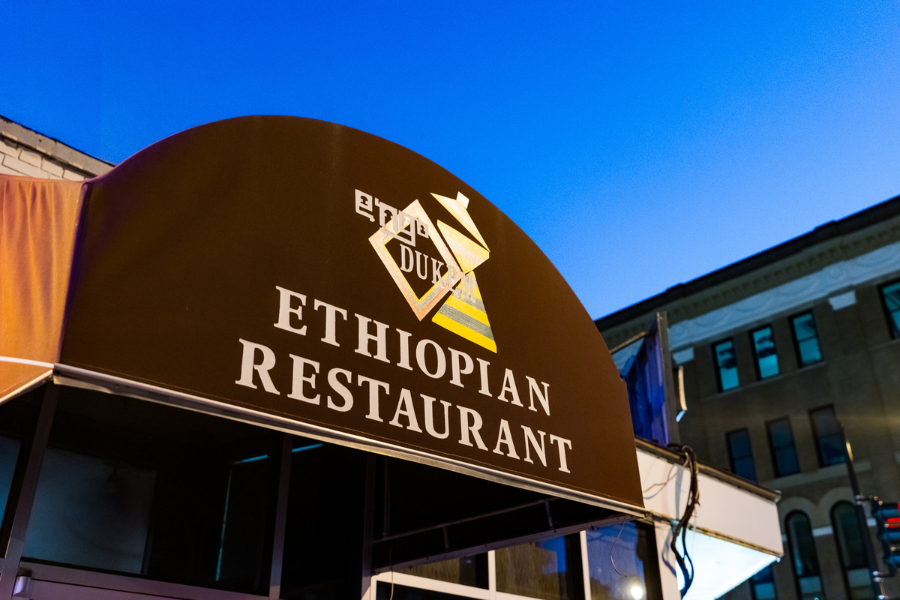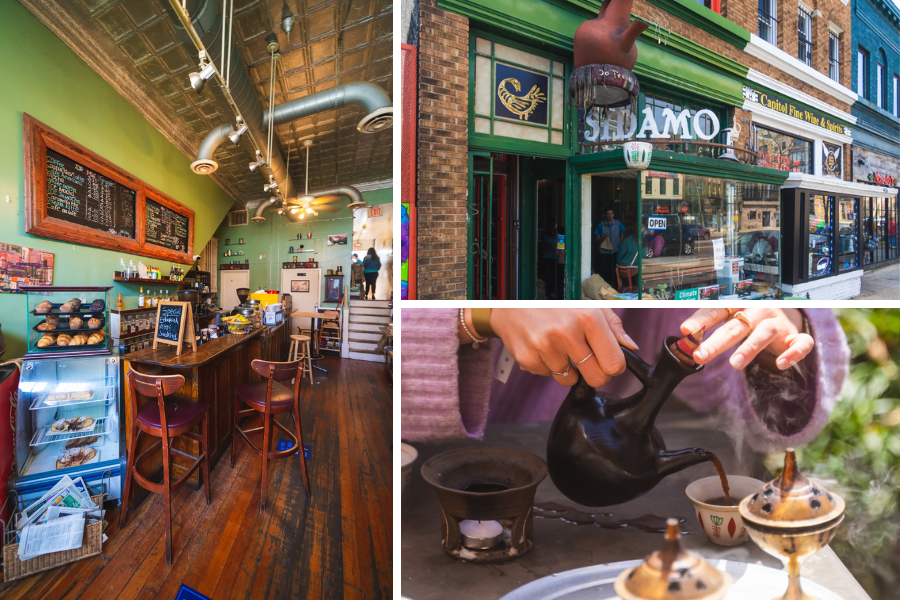 The Culture of Coffee
In addition to the cuisine, enjoy a cup of authentic Ethiopian coffee, known as "buna" in Amharic, or join a traditional Ethiopian coffee ceremony for the full cultural experience.

Sidamo on H Street serves up fresh java from beans roasted daily and presents the customary ceremony upon request or visit Harrar Coffee Roastery on the first Saturday of each month for the traditional event. Rue Café also offers an assortment of flavorful Ethiopian brews. For a more laid-back cafe vibe, Petworth's Büna Coffeehouse sources only Ethiopian beans and also serves native cuisine for breakfast and lunch.